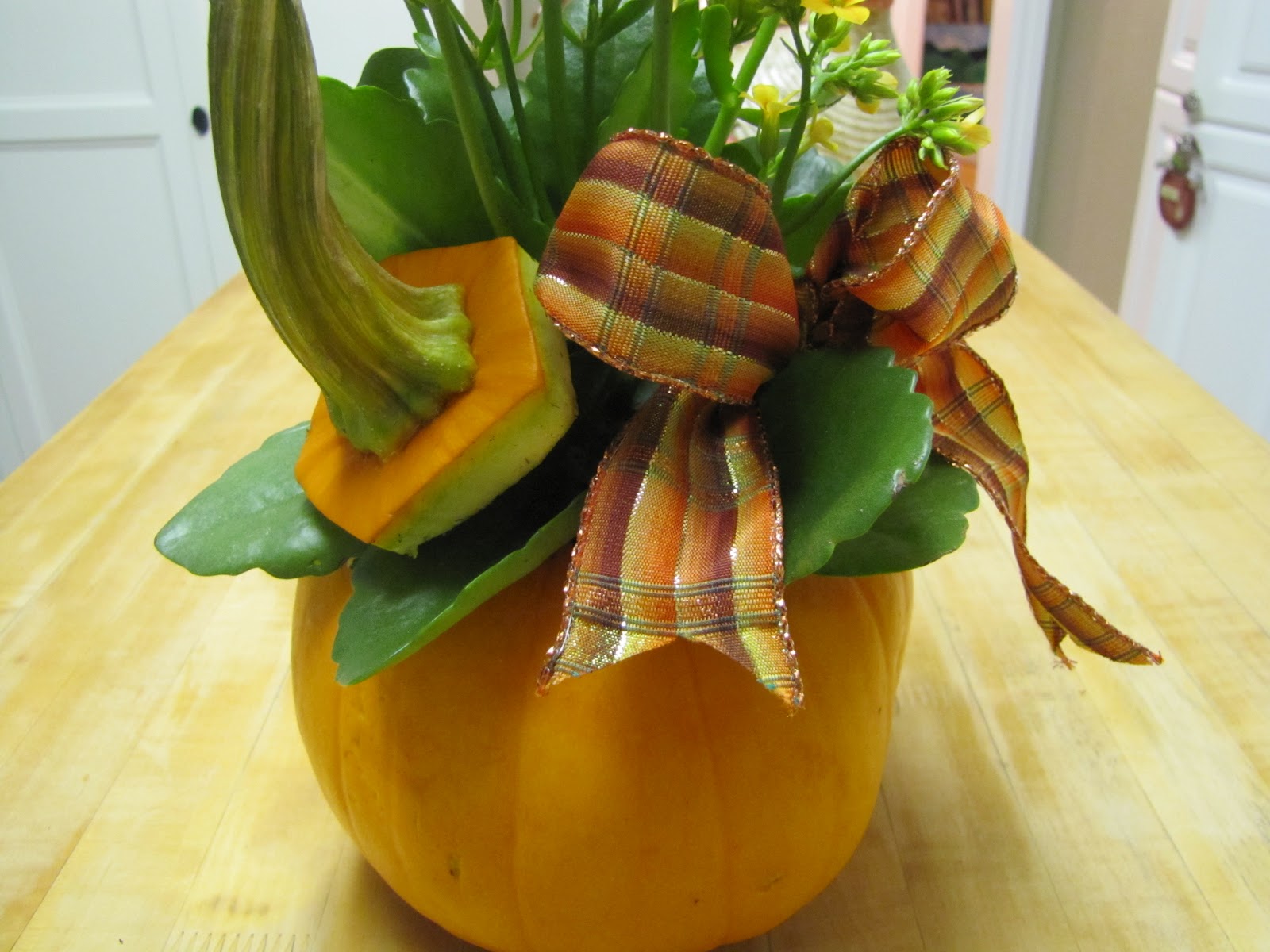 Ready for a little project?  With very little effort you can have an organic centerpiece for your table this weekend.   Recently, while having lunch at Bliss Bakery, I noticed that one of the tables sported a very clever looking potted pumpkin.  
Items required:  One pumpkin, and one potted plant.  For this project I purchased a small pumpkin, just bigger than the 4″ Kalanchoe plant.  We also need approx
60 cm (2 ft) of wired ribbon, and two pieces of florist wire.
Now, let's get busy.  With a sharp knife, cut out the top of the pumpkin and reserve.  

We'll need it in a moment.  

You can cut fairly 

closely around the base of the stem. 
Scoop the seeds out of the pumpkin, and cut the opening of the pumpkin large enough to accommodate the potted plant. Place potted plant into pumpkin. 
 Please note that for the purpose of demonstrating, I have removed my plant from it's little green pot and placed only the pot into the pumpkin.  After the photo was taken, I quickly returned the plant to the pot.  Edit: After several days I noticed a small soft spot on the bottom of the pumpkin, and I suggest placing a small plant saucer under the pot.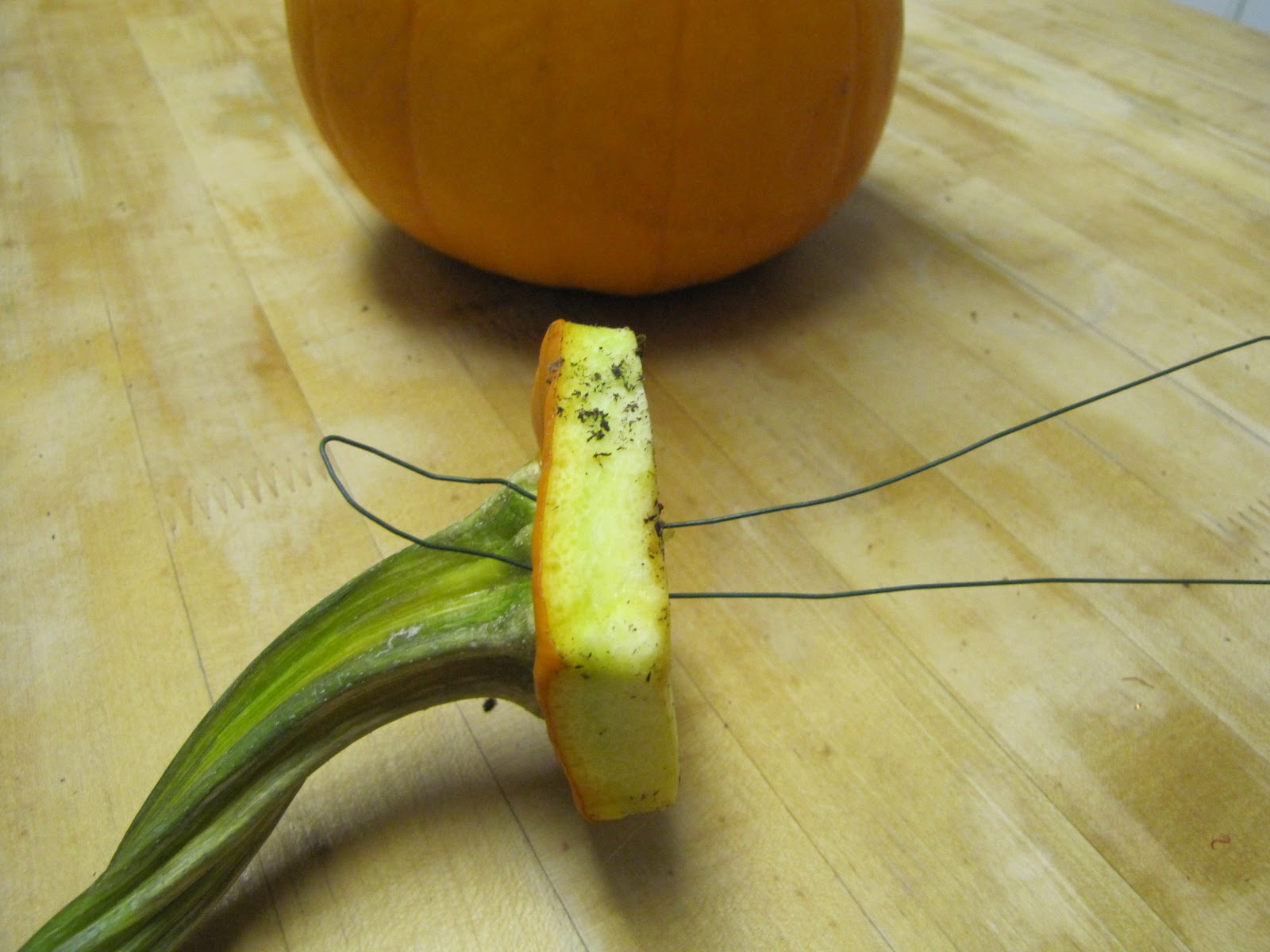 Fold one piece of the florist's wire in half and carefully pierce both ends of the wire through the reserved top, keeping very close to the stem of the pumpkin.  Ease the wire through the pierced holes, pulling until the wire is flush with surface of the pumpkin.  Twist the two pieces of wire together.  Trim the wire to about 10cm (4″) and insert into the soil.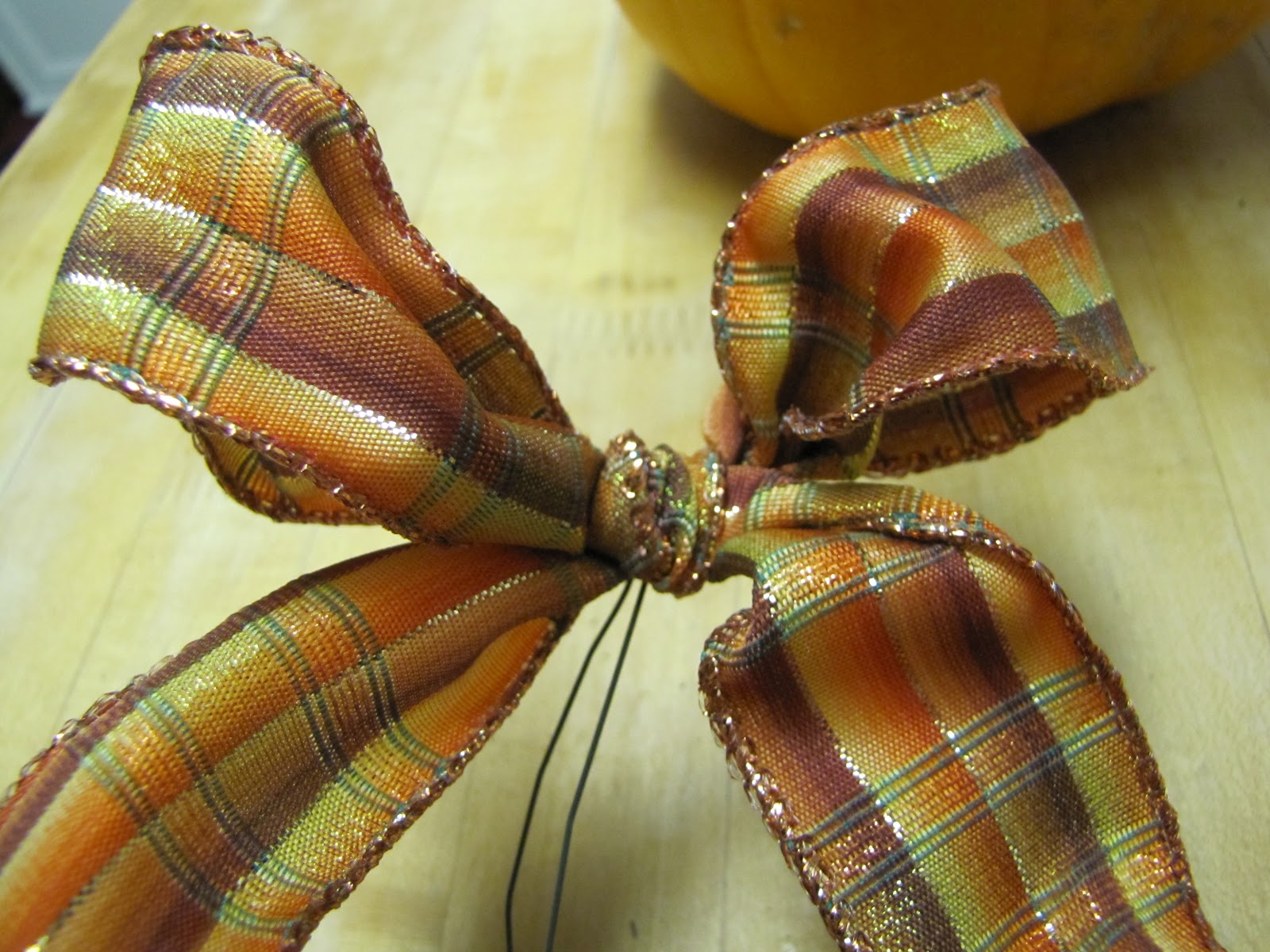 Now we make a bow with our wired ribbon.  No need to get too fancy; just think about tying your shoes.  Fold your second piece of florist's wire in half and thread through the bow, again twisting the wires together and trimming to about 10cm (4″).  Insert into soil.