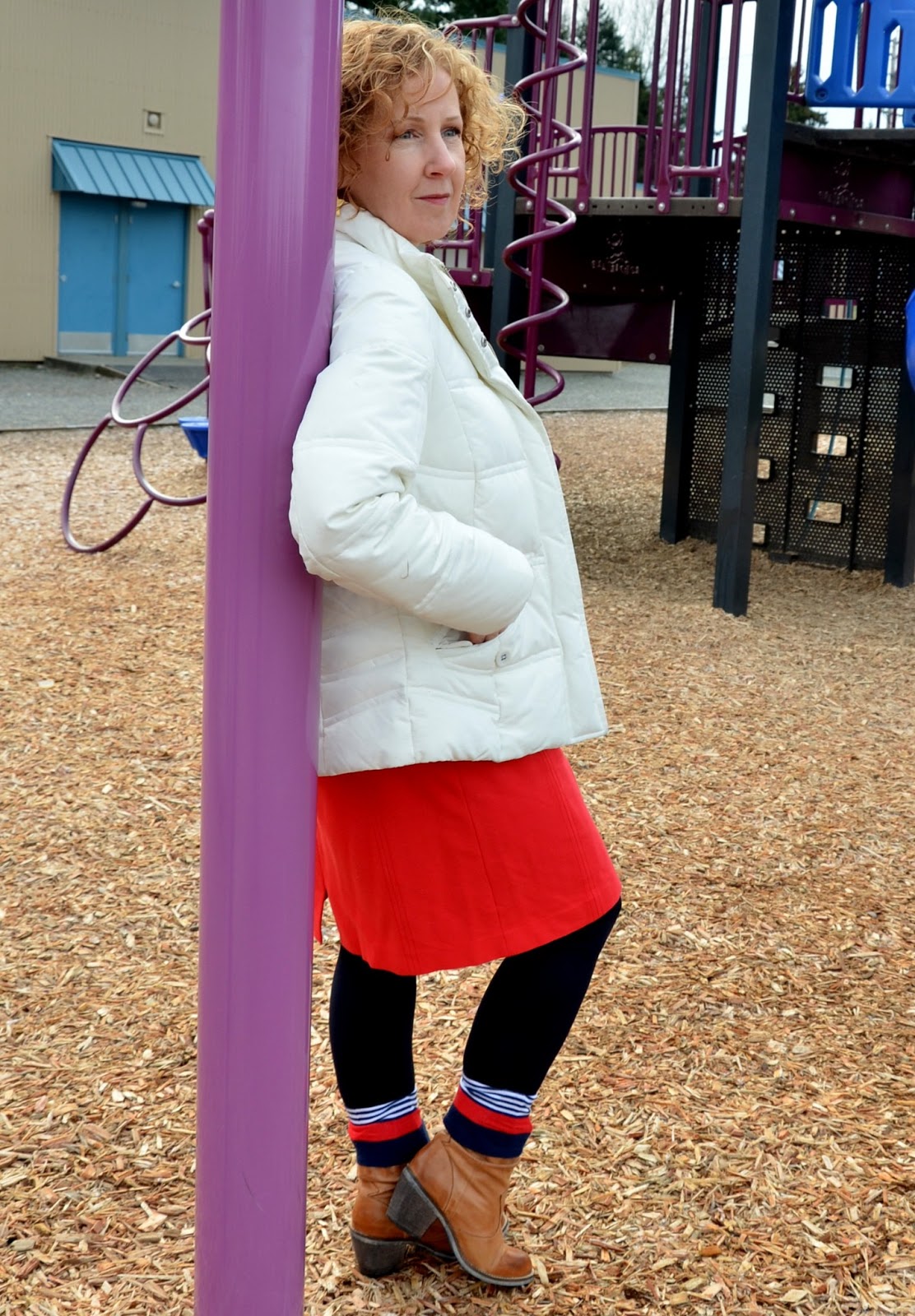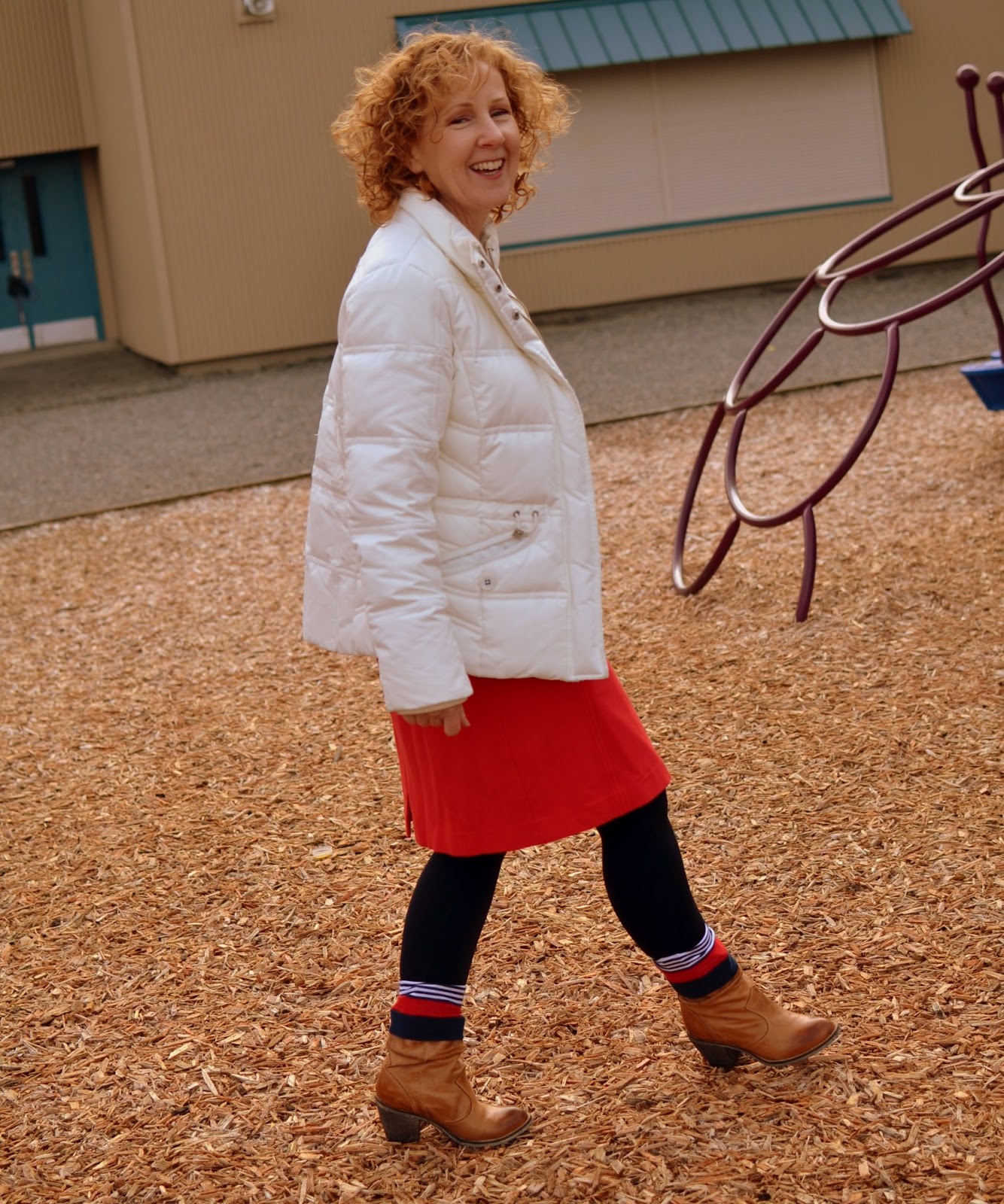 {My DYT Type One Style   Dress  Teenflo, thrifted   Jacket Bossini, thrifted    
Striped Tee  Alfred Sung via Zellers   Boots  Aldo, similar here   Socks  H&M}
Yesterday, a dear friend of mine reminded me of the importance of having physical fun.  The kind of fun that makes you laugh out loud.   Today, I find myself on the playground of a primary school.  It's all got me thinking about fun.  Life in general  was pretty fun back in the days when recess was a time block.  When art meant wearing Dad's old shirt and finger painting.  In fact, if I remember correctly {and please don't correct me if I'm wrong}, fun was surely my one and only motivation from sunrise to sunset.  I am certain I never asked, 'Will this activity make me smarter, prettier, thinner, or healthier?'  {I am also pretty sure I was annoyingly whiny when things turned out not to be my idea of fun, but let's not go there shall we.}   Now 
I'm not suggesting that  I haven't had fun since primary school.    But I have realized that my self care should include enjoying more outrageously fun activities this year.  
Today's outfit is inspired by the Marionberry Style Trend of the Month: Stripes.  Stripes are on trend for 2013 and the lovely Marion is hosting a linky party where we can all show off our stripes.  The party has been  in full swing since last Wednesday, so please pop on over and take a look.  
I am also linking up with Patti at Not Dead Yet Style for Visible Monday.  I always enjoy checking in with my Visible Monday friends.   I hope you do too.
And yes, it is January in Vancouver and I should have my jacket on.  The things I do for this little blog, I tell ya.