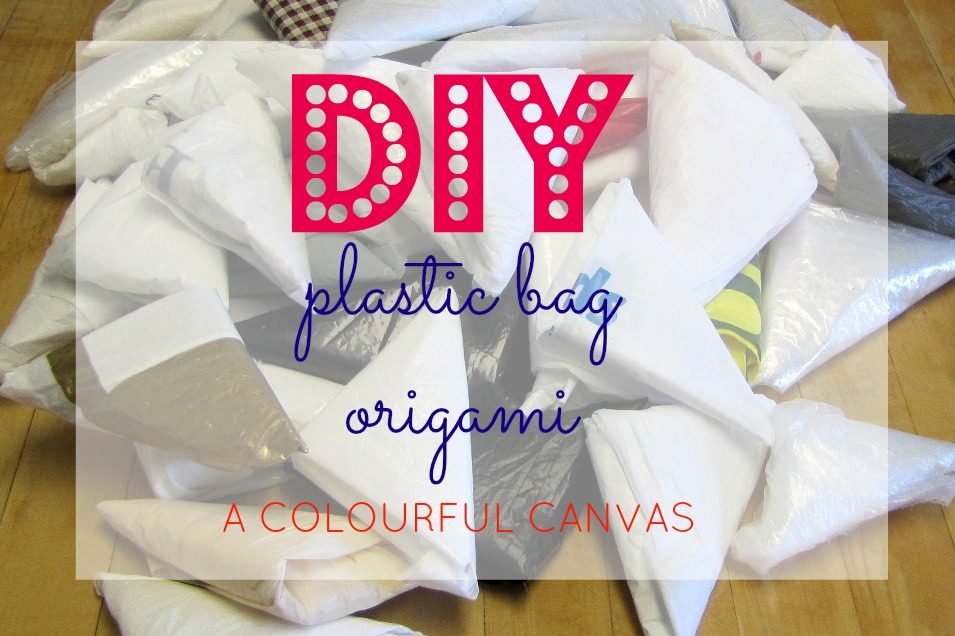 DIY: Plastic Bag Origami…
Today, my little DIY is a storage solution for plastic bags.  Now, before I jump into the tutorial, I want to say that I do indeed attempt to take my re-usable cloth shopping bags with me whenever I go shopping. But, and I hope I'm not alone here, there are times when I'm out and unexpectedly find myself making a purchase and I do not have my eco bags at hand.  Over the years I've ended up with a lot of bags that I reuse for cat litter collection.  Our city bylaws require that we double bag used cat litter so I still find myself using plastic bags for this purpose.  I was feeling a little overrun with bags recently, and discovered this nifty method of folding bags into tidy little packages.   Just a few easy steps, as outlined below.
1.  Lay plastic bag out flat.
2. Fold bag in half lengthwise.
3. Fold in half lengthwise again.
4. Beginning at bottom of bag, fold into triangular shape.
5.
  Continue folding bag into triangles until you reach the top of the bag.
6.  Fold the handles of the bag downwards in half.
7.  Fold the handles in half again.
8.  Tuck the folded handles of the bag into the triangle.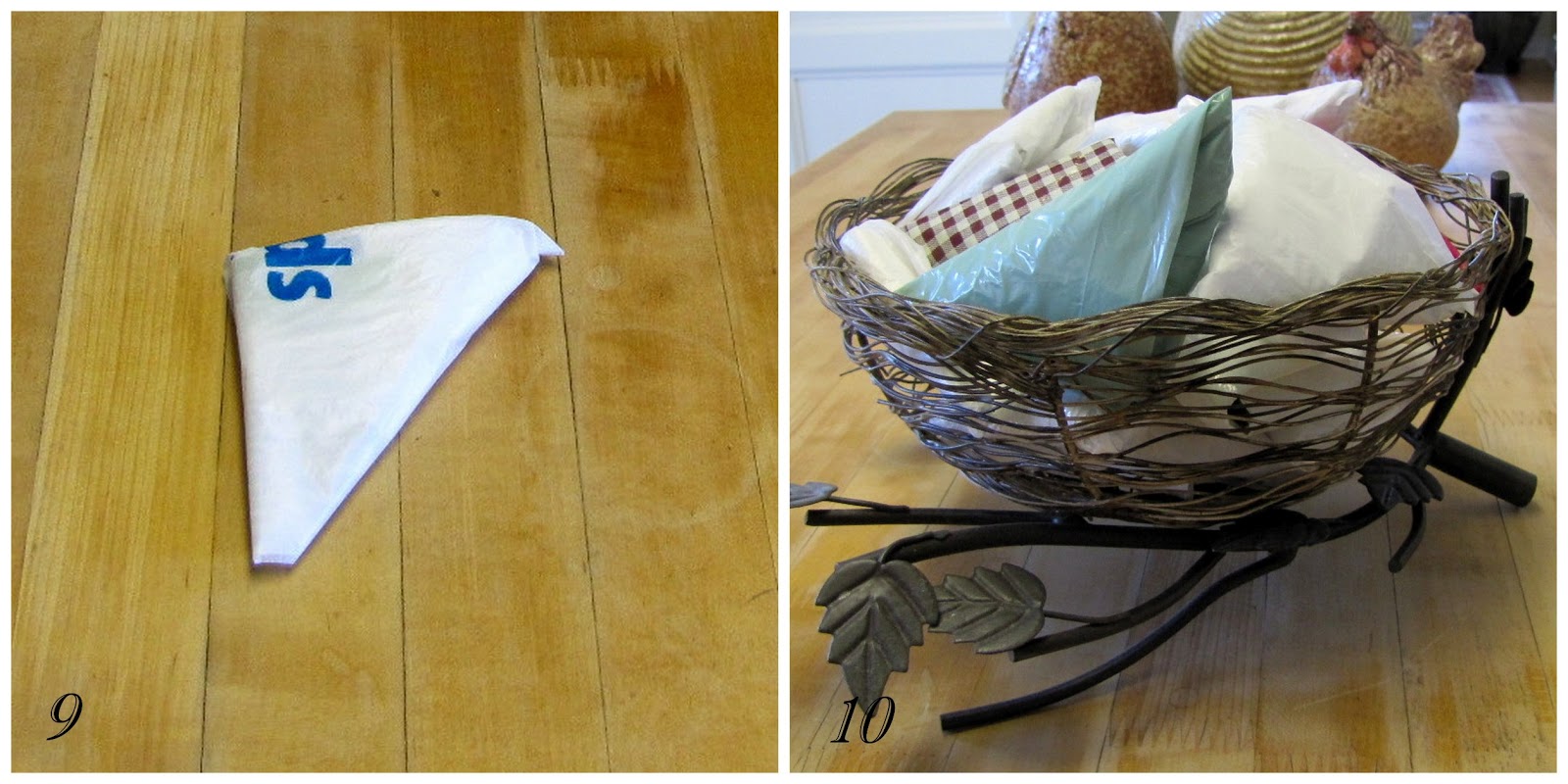 9.  There you have it.  A neatly folded bag that can be tucked into your purse, car glove box, even a pocket.
10.  I may even keep some handy by the back door in this lovely little basket.
And below,  a visual that shows just how much space you can save with this handy folding technique.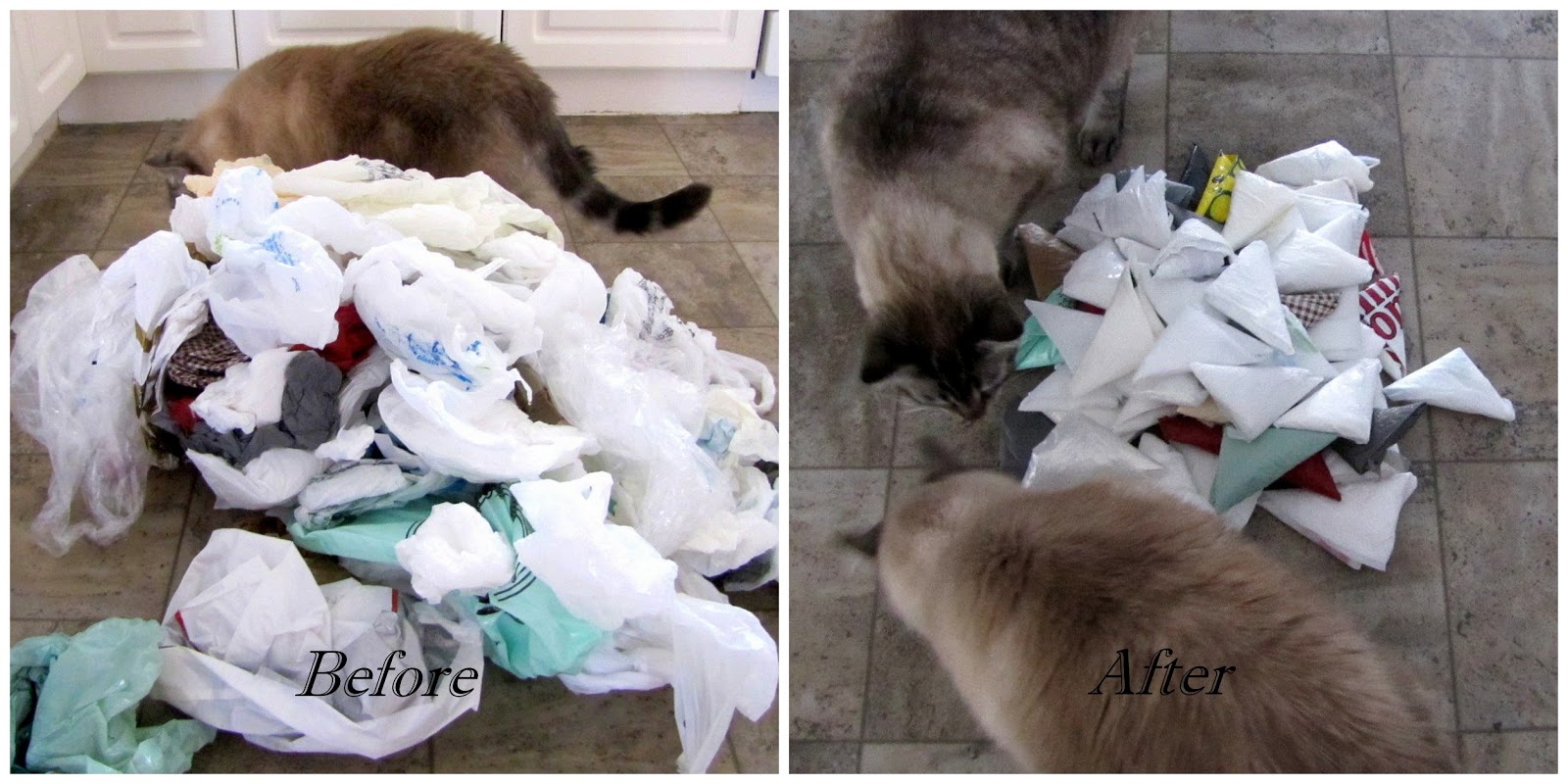 Pretty significant, yes?
Linking up with: