Big Gingham, Little Gingham…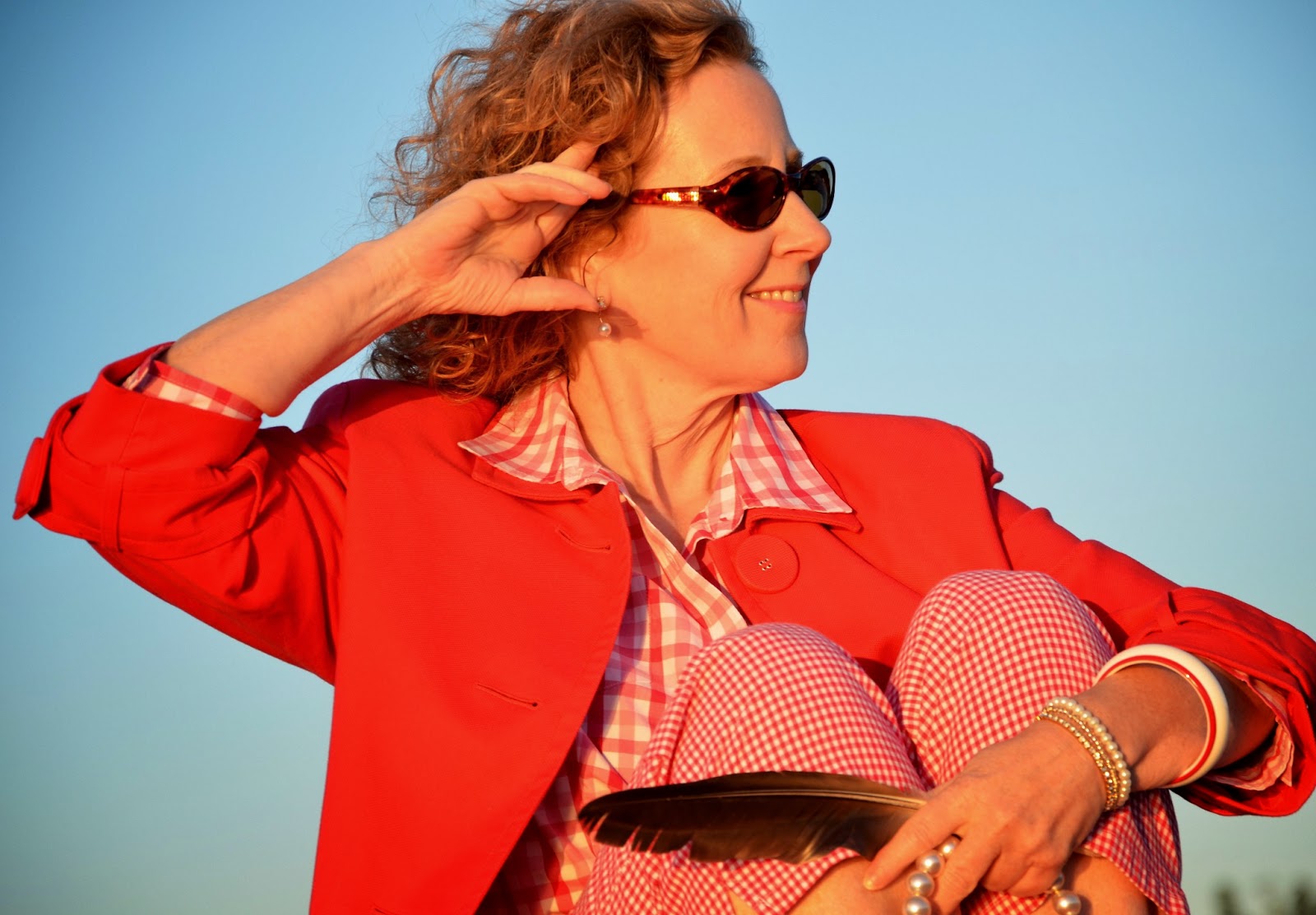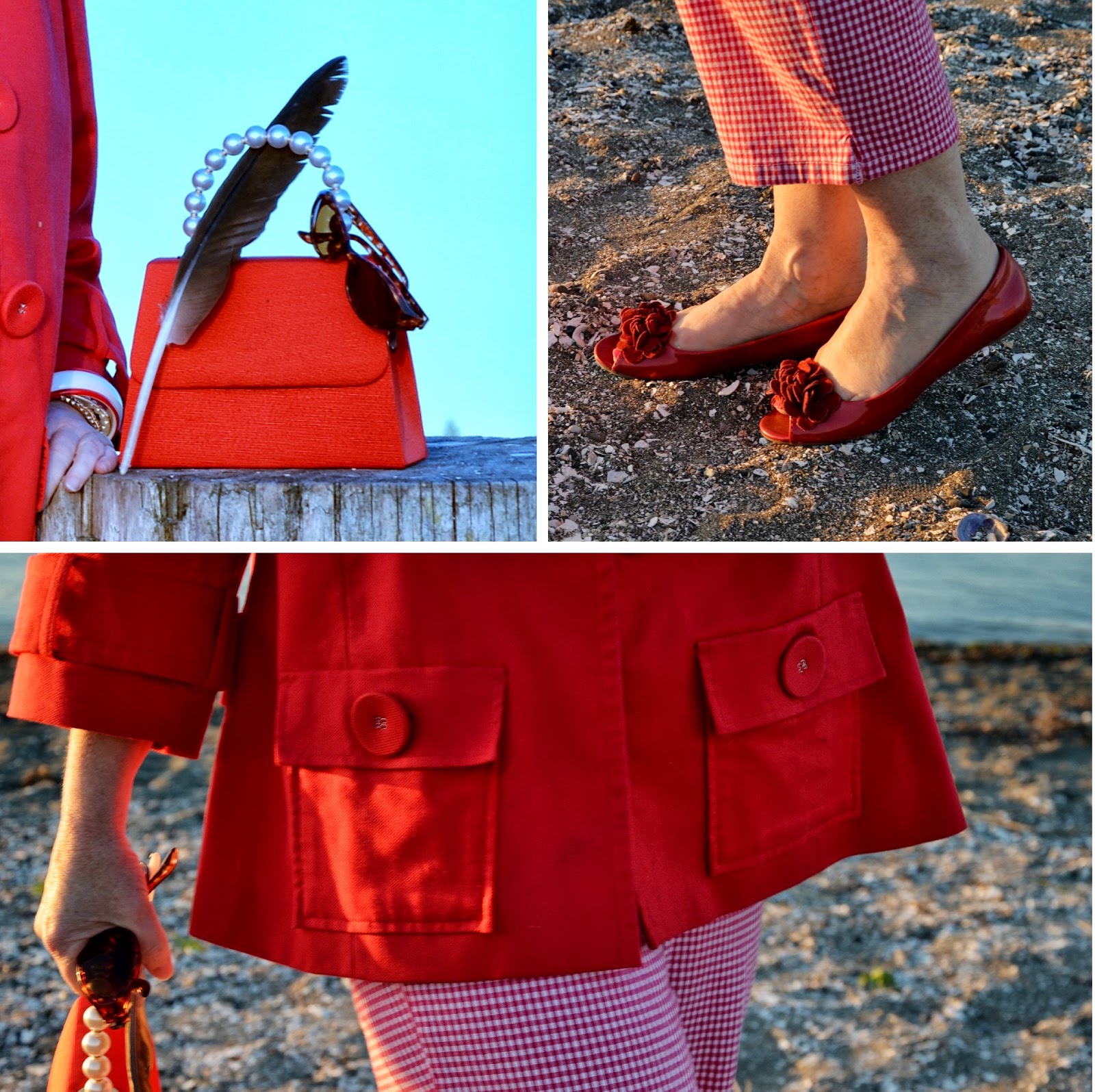 Gingham Shirt   Van Heusen, thrifted
Jacket  Cold Water Creek, thrifted  
Purse,  & Belt,  thrifted  and last seen here  
Shoes  
Kenneth Cole Reaction, and last seen 
here
}
Good Monday morning my friends.  I'm back…not quite up to my prime time form, but I couldn't let  Visible Monday #100 pass by without participating. My mind is still a little lazy, hence the abbreviated post, but it feels so great to have been able to enjoy a lovely evening walk along the shore.  The tide was almost at it's highest point, the sun was a golden glow, and the breeze was light.   I found a feather along the path, which tells me that I am on the right path.  
Gingham on gingham.  Red on pink on pink on white  What better way to celebrate feeling well again.  The red jacket was a great find!  I love the buttons.  I wish I had a photo of my rear view to show off the double vent and plackets.  Well done Cold Water Creek!  The gingham capris are dark pink, and the shirt is two shades of pink on white.  My flats are perfect for walking…okay not so great for walking on the beach; the peek-a-boo toe was like a mini sand shovel.  Barefoot next time, I promise.  
Wow!  Week #100.  Congratulations Patti, and thank you for hosting such a fun link-up.