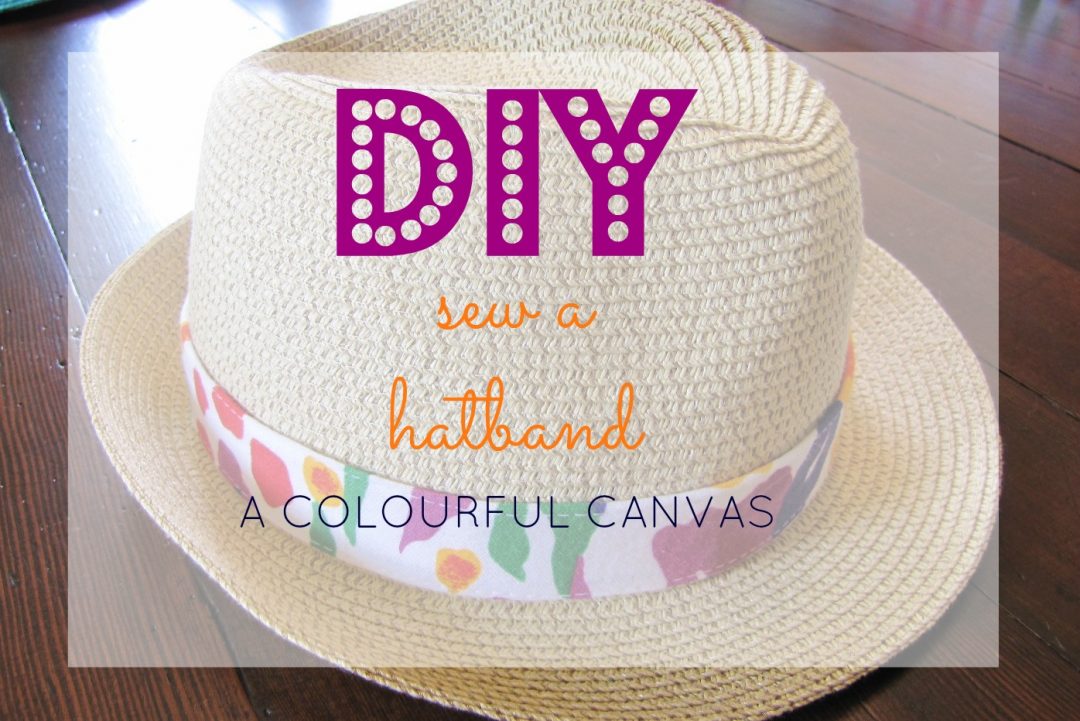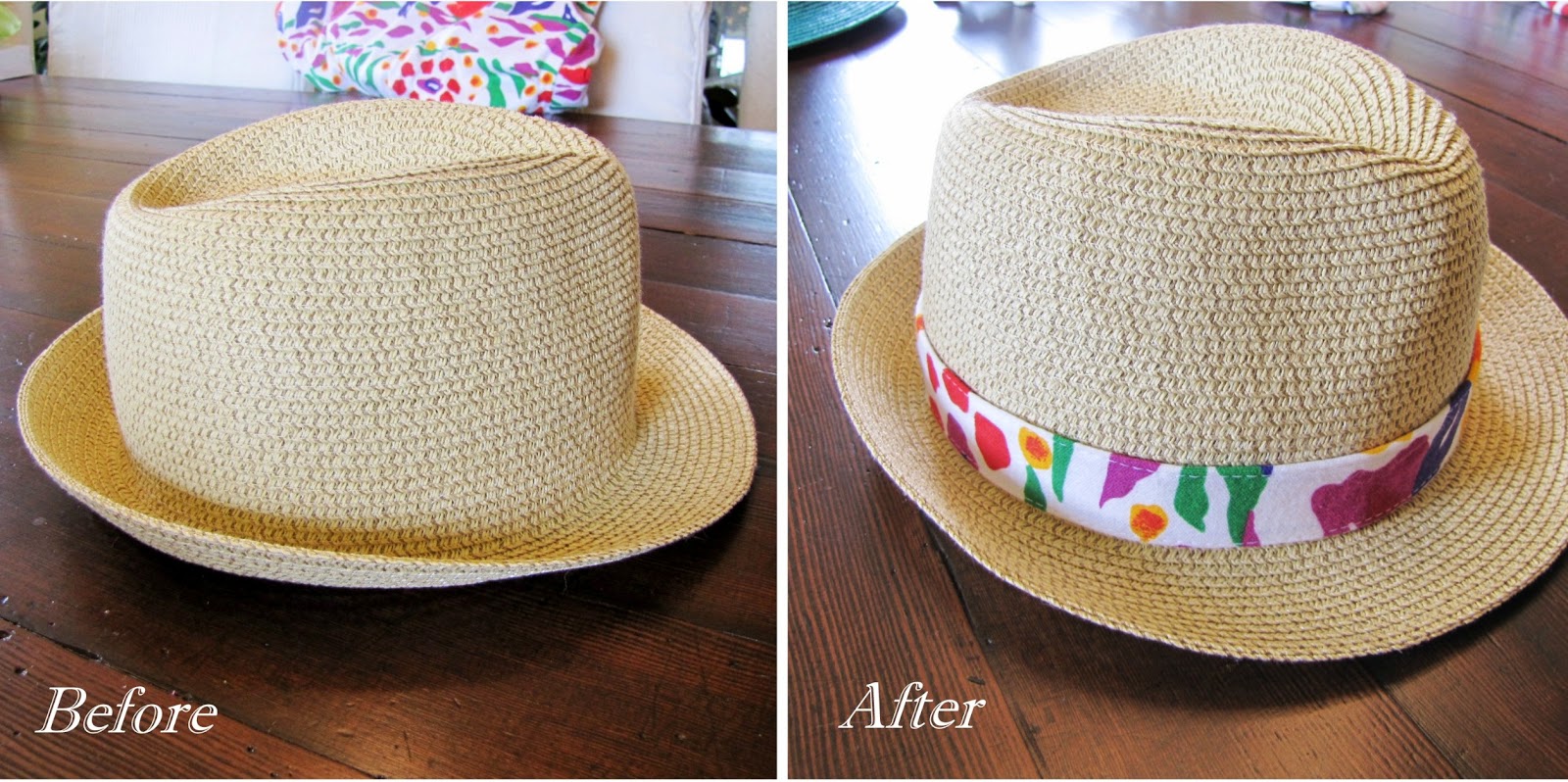 It's time to a take a simple straw hat from drab to fab. 
Today's little tutorial is easy to do, but it does require the use of a sewing machine.   I've had this Trilby style straw hat for a few years, and have seldom worn it.  On the plus side, it's lightweight and comfortable, but it's also, well…yawn, a bit boring.  I had some fabric scraps left over from my sundress project and decided now was the perfect time to create a versatile hatband.
1.  The first step is to wrap a piece of elastic around the hat.  I used 1″ wide pyjama elastic.  It's soft, and has the amount of stretch I'm looking for in this project.  I fit the elastic snugly around the hat, stretching the elastic slightly.  Overlap ends by 1″.  Cut elastic.
2. Cut a piece of fabric the length of your elastic plus 1″ x double the width of the elastic.  Note:  I am using a cotton jersey which does not unravel.  If you are using a woven fabric, you will need to consider finishing your edges with either a zig-zag stitch, your serger, or by folding under the raw edge.  Also, if you are using a woven fabric, I suggest that you cut your fabric strip on the bias. They will give you that little bit of stretch helpful for fitting the band on the hat.
3. Fold fabric around elastic along each long edge and pin.  Okay, time to head over to the sewing machine.  Sew the length of your fabric covered elastic with a long stitch.  I used the longest stitch on my machine, stitch length 4.  Sew close to the outside edge, stretching elastic lightly as you sew.  Sew both long edges.
4. Overlap ends by 1″, folding in any raw edges.  Stitch the two layers of fabric together.  I wasn't as tidy with this step as I'd like to be, but I'm not expecting people to be looking all that closely at my hatband.  I stitched around each edge in a box shape, and diagonally across once.
The hatband looks great as is, or you can add a bow or other decorative element.  I had 10″ of elastic left over, knew I would never use it for anything else…my waist ain't never gonna be 12″ is it now?…and so I simply covered my elastic scrap with a piece of fabric using the same technique described above, and folded it into a double bow.  Cute, huh?  You could also add a pretty flower, or a brooch, and you can use your hatband on any of your hats.  The photo on the left is of a favourite hat of mine.  You've seen it here.  I've just slipped my new hatband over top of the hat's original black band.  Ta Da!  
Now, that I've got this easy technique under my hat, you can expect to see more hats on my head.   And you?  Are you inspired to wear a hat this summer?