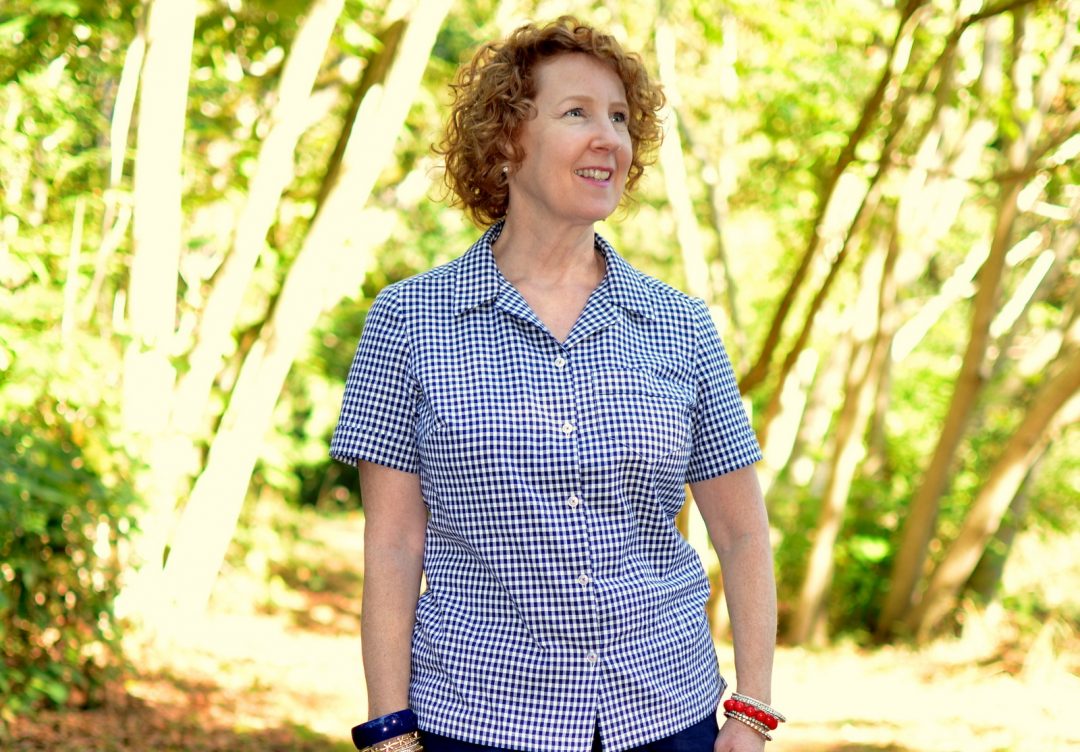 classic gingham shirt : : #ginghamalong : : Simplicity 2339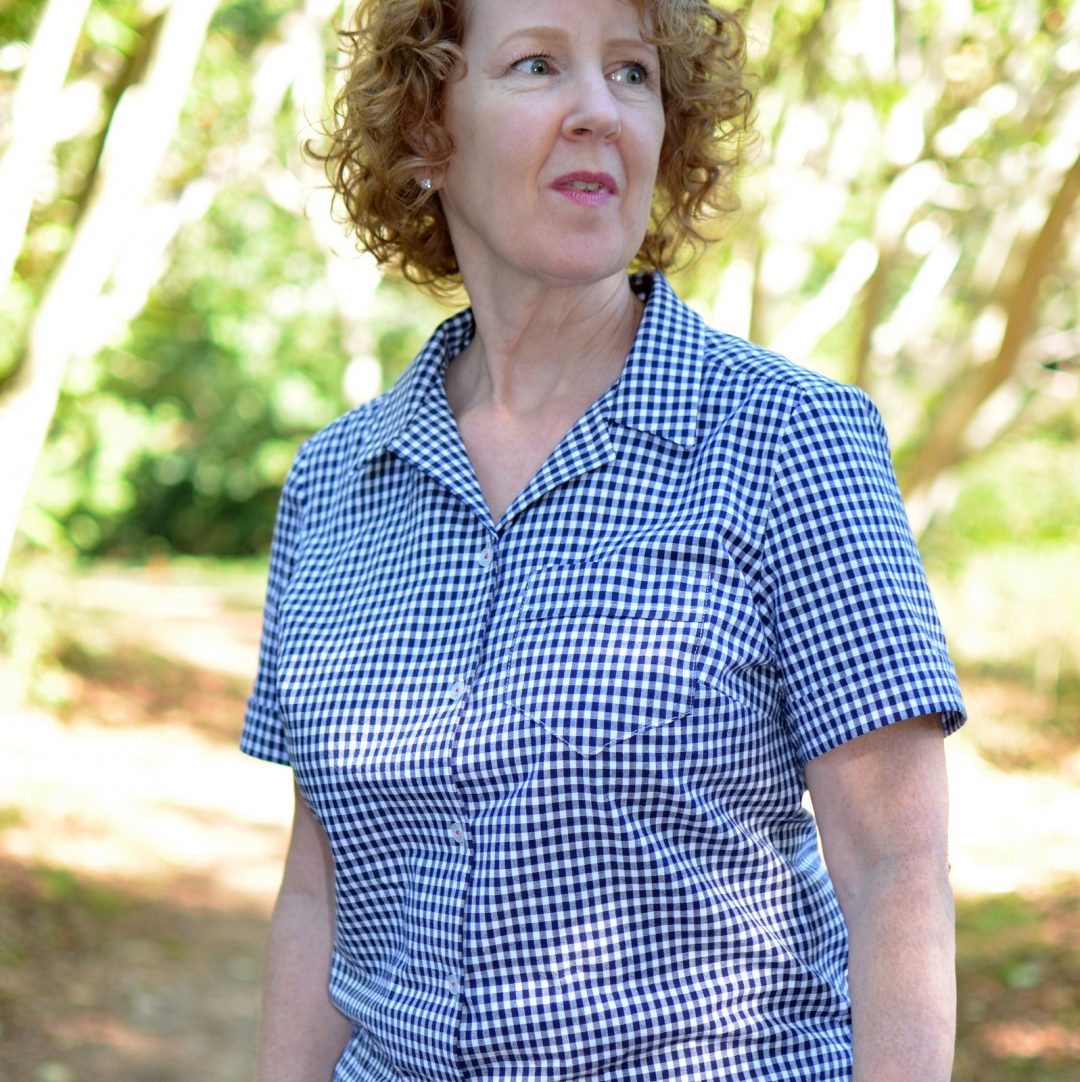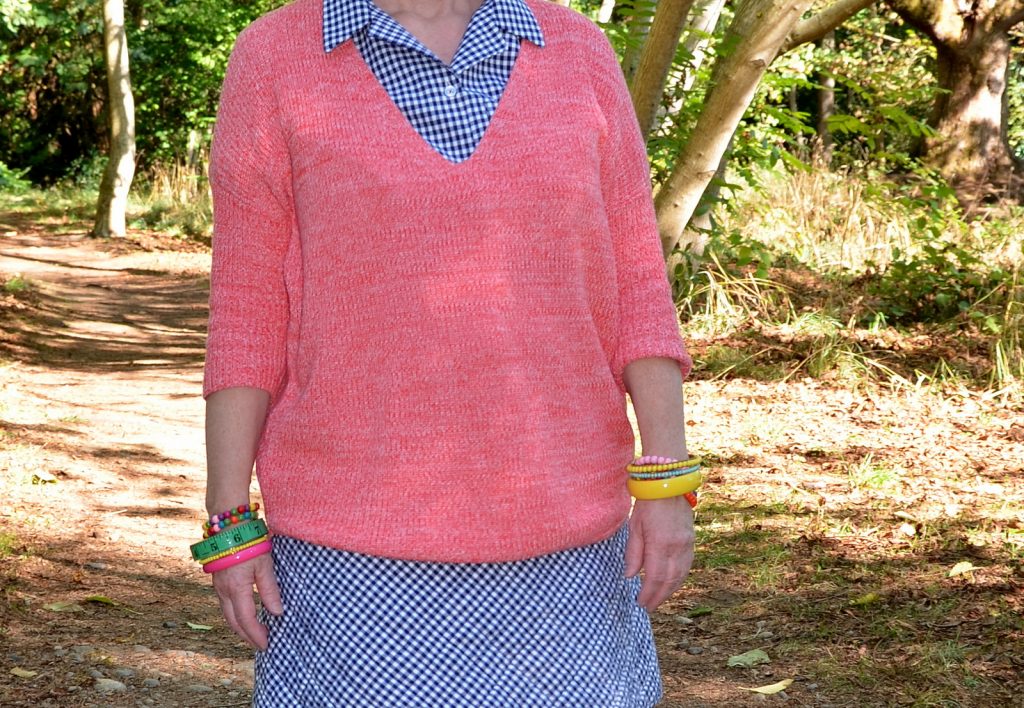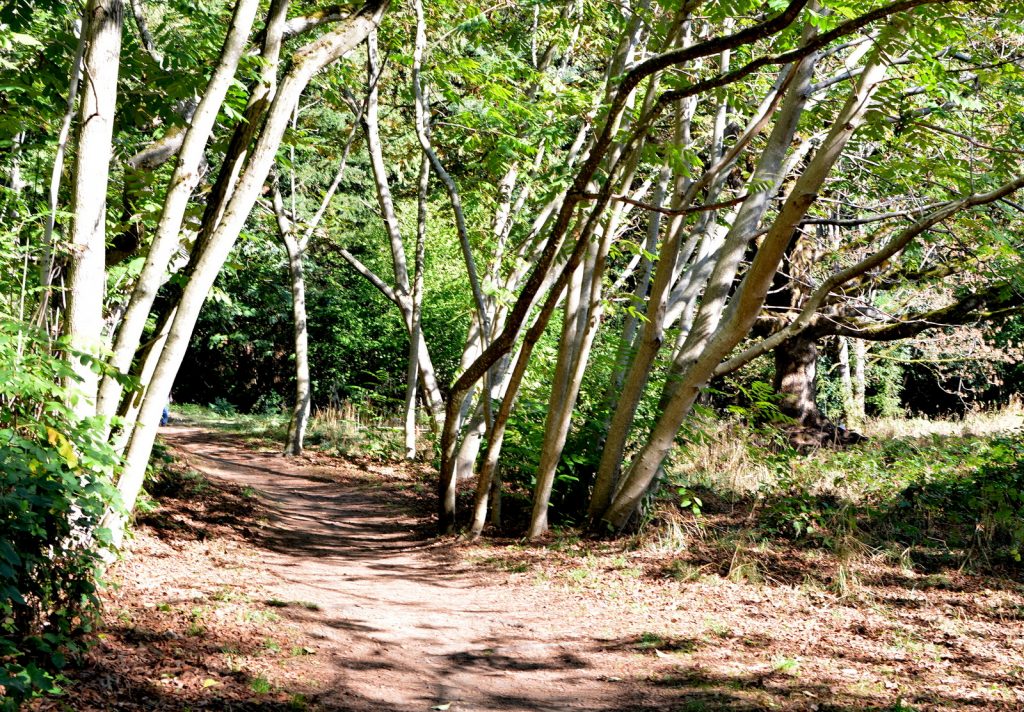 Whew! We made it.  I'll tell ya…the moments before hitting publish on my last post were a bit comical….Do It…Don't Do It…DO IT. And yes. Yes I did.
I hope we've got it right and that I showed up in your feed a single time and not eleventy hundred times or something equally odd. We are still working out a few little things with the feed…we did as much as we could in test mode but at a certain point you kinda have to just jump in.  If you've a few moments to spare, please look at my home page and the categories etc. I value your feedback…if anything is confusing, missing, annoying, or otherwise head scratching, please let me know.
Okey-dokey…I was planning on posting my second pair of harem pants, but as I'm participating in #ginghamalong, the mastermind of Karen from Did You Make That, I had to squeeze this post in first. Tomorrow, we'll all be linking our gingham makes in the comments section of Karen's blog.
This is my much loved Simplicity 2339 with now tried and true changes. I made the collar a camp style collar, omitting the waist darts. I cuffed the short sleeves. I made the pocket pointed and added a similar cuff to it as well. When I was cutting out the pattern, I made an error and didn't shorten the shirt front pieces. I ended up keeping the front longer, and it's okay. I can tuck in the front and leave the back out. Weird I know…but it works. I chose simple white shirt buttons, sewn on with red thread. The fabric…gingham from my stash. This shirt….very basic, but very loved.
I made my skirt last January. You can see it here and here. It's the same good quality 100% cotton as my shirt…but machine quilted.  It's really a cool weather skirt…awesome with leggings and boots. I'm showing it here to give you an idea of how I will be wearing it with my shirt. I have several sweaters that will work.
September is one of the prettiest months here in the Vancouver. Today's photos were taken at the most magical Redwood Park, seen here and here.
All righty…keeping this short because all this learning is tiring. Yep…September and I'm back in school…learning my way around the wordpress dashboard.
Please be sure to check out Did You Make That: Ginghamalong Goes Live! Karen…thanks so much for gathering the gingham lovers together!
My Other Simplicity 2339 makes:
My Bowl of Cherries Dress  My 99 Pink Balloons Dress  My Blooms and Blue Gingham Shirt