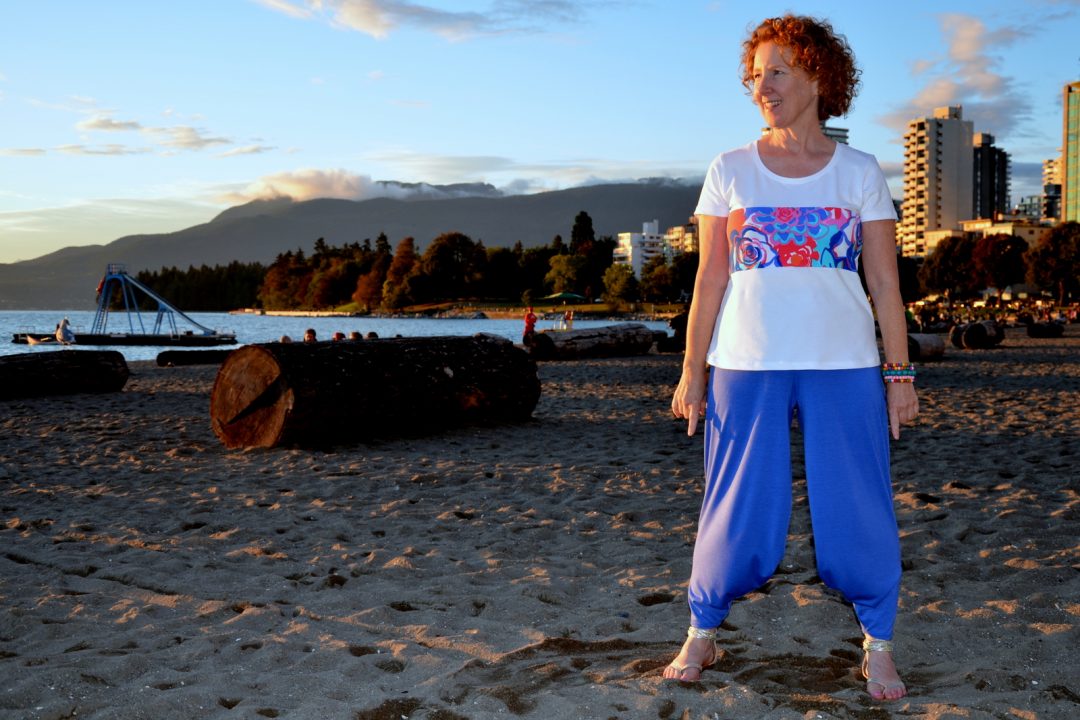 Deer and Doe Plantain T-Shirt Take Two : : Vogue 1355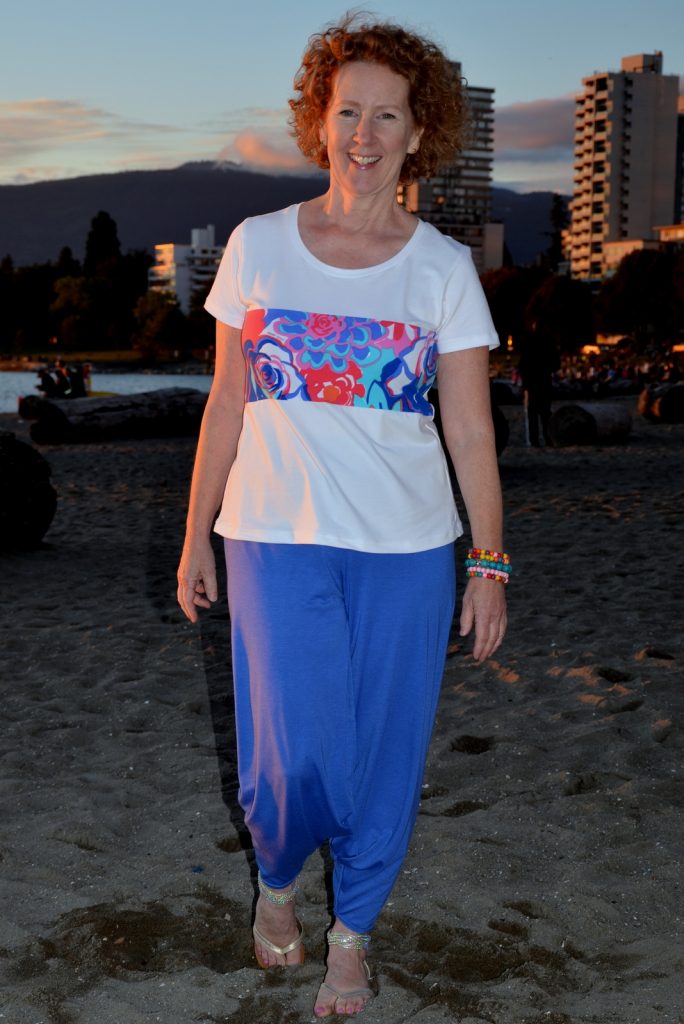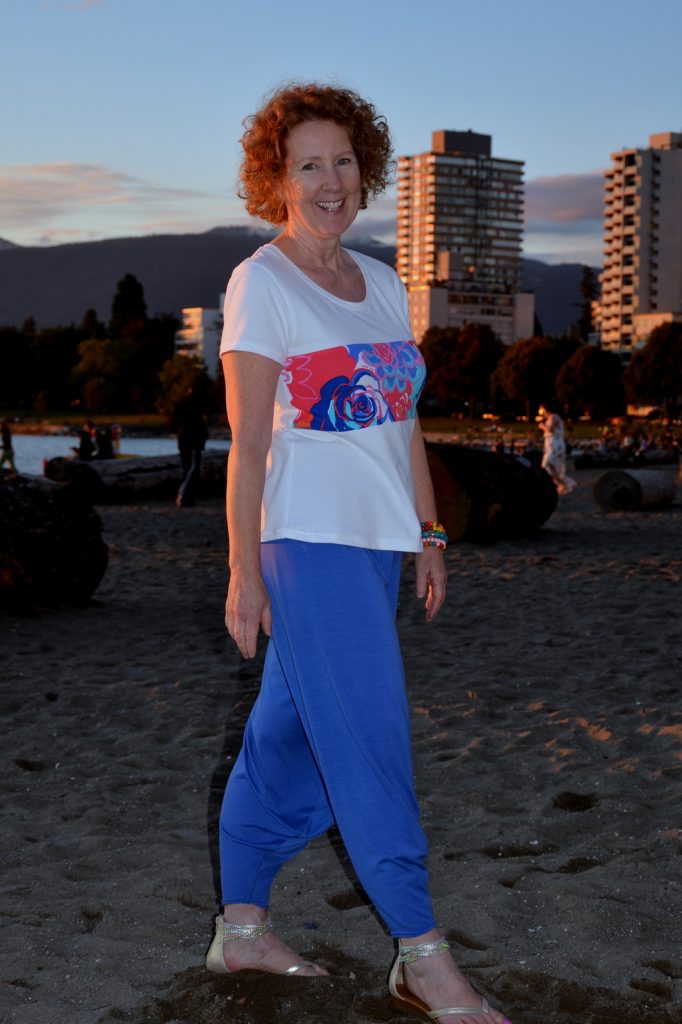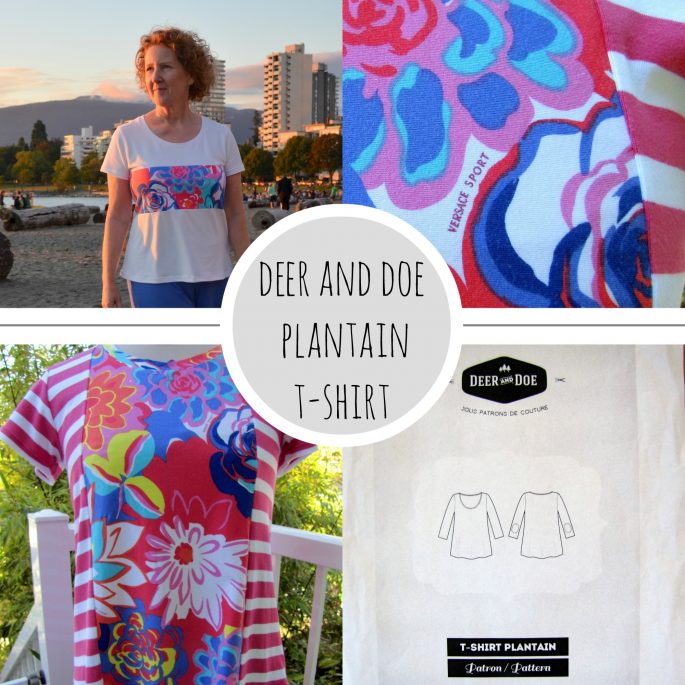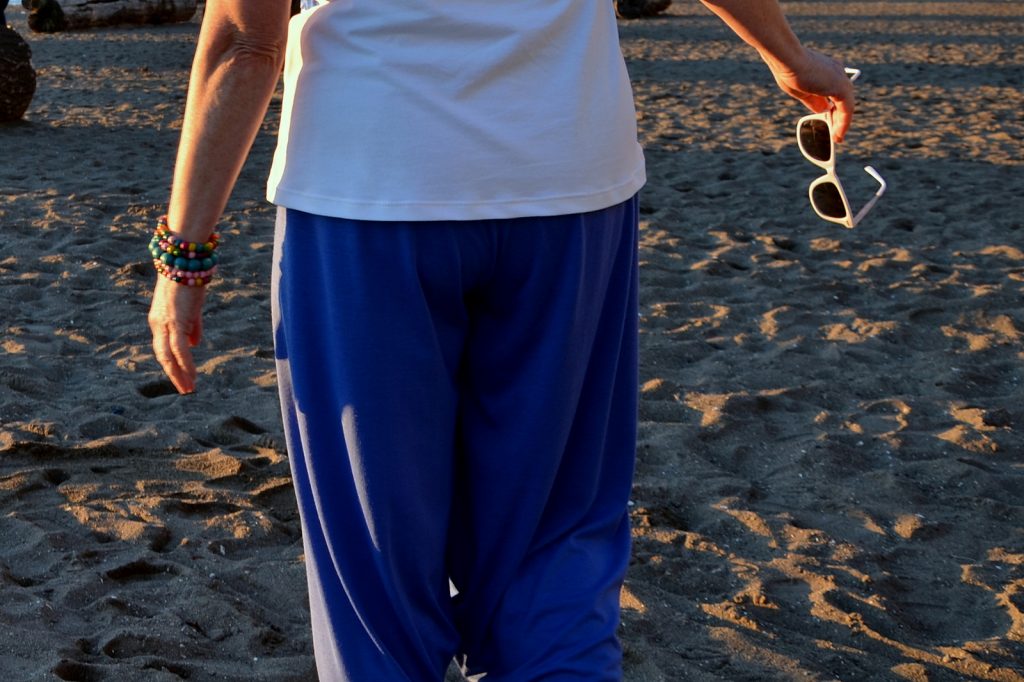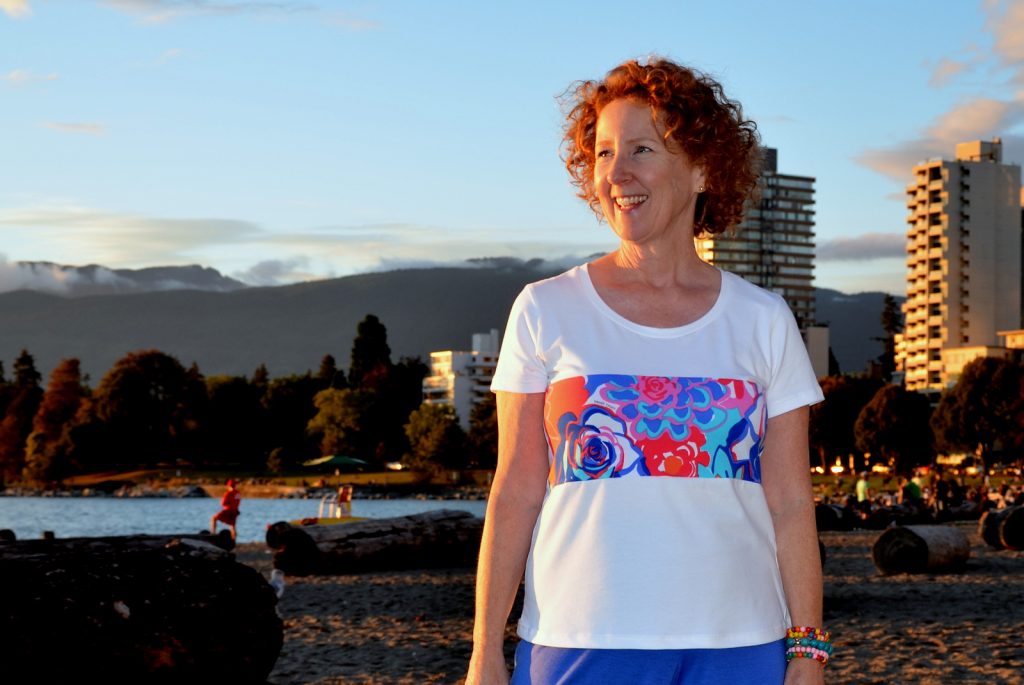 Oooh…looky me…wearing my jammies at the beach. Okay, they're not actual pyjamas, but I am looking decidedly casual. Once again, I'm wearing harem pants…you can see my first pair here. These ones are made with a poly/lycra blend…definitely not my first choice…but I love how beautifully the blue complements the blue in my t-shirt. Not much more to say, except that I still think this silhouette is fun. Now…moving on to my Deer and Doe Plantain…
My colour blocked t-shirt is Deer and Doe's Plantain T-Shirt and it's proving to be a favourite. I've made….ahem….five of them. You can download it for free here.  One of the things I really like about this tee is the slightly A-line silhouette. The only adjustments I made were to raise the neckline 1-3/4″, and make short sleeves. The bright floral cotton knit from Fabricana caught my eye right away.  It was pricey…about $30.00 meter…but I had to have it! I bought just .3m with the intention of using it for colour blocking. I ended up with enough for two t-shirts…there's a small pic of the second one in the collage.   
I'm still tweaking a few things here on the blog…and yes…the About page is nearly done.  I am aware that the feature image of my posts is not showing up for those of you that receive my posts by email. It's on my list of things that make me go hmmmm.
The bee-you-tee-ful setting is none other than English Bay, one of Vancouver's most well known beaches.  Urban, popular and a great spot to watch the sun set. Stanley Park, a sliver of the West End, and the North Shore Mountains are in the background. Having grown up in Vancouver, I've always taken for granted the logs on our beaches. It wasn't until out of town visitors commented on them, that it dawned on me….not every beach has strategically placed logs on them.  They're not just a conversation piece,….they make great backrests, windbreaks, and privacy walls.
Okey-dokey…I'll be back soon with my Refashioners 2016 garment. See you then!