Final Leg : : Venice
Venezia…you took my breath away.
I sensed it the moment we began making our way across the causeway….that Venice would be a pinch-me-I-must-be-dreaming kind of place.
It's surreal…this city that appears to float on water.  And nowhere is the illusion greater than along Venice's main thoroughfare, the Grand Canal.  After disembarking the train, we boarded a vaporetto, the city's version of a public bus. Taking in the sights along the way, we traveled the full length of the canal before landing at Basilica di Santa Maria della Salute.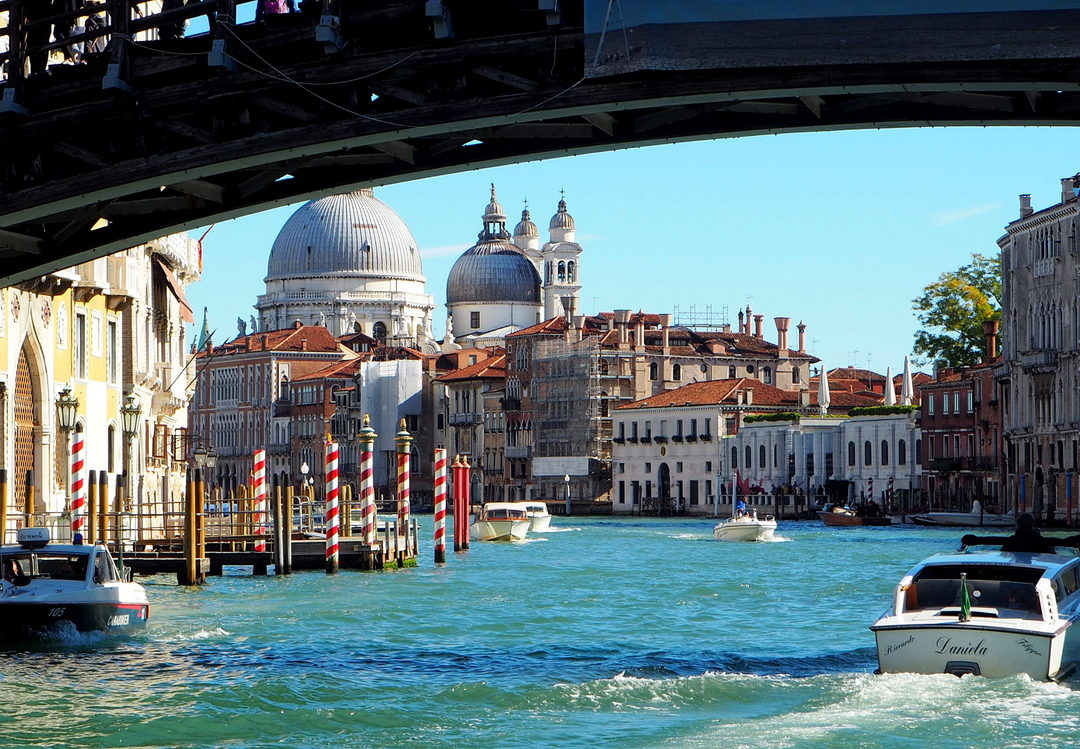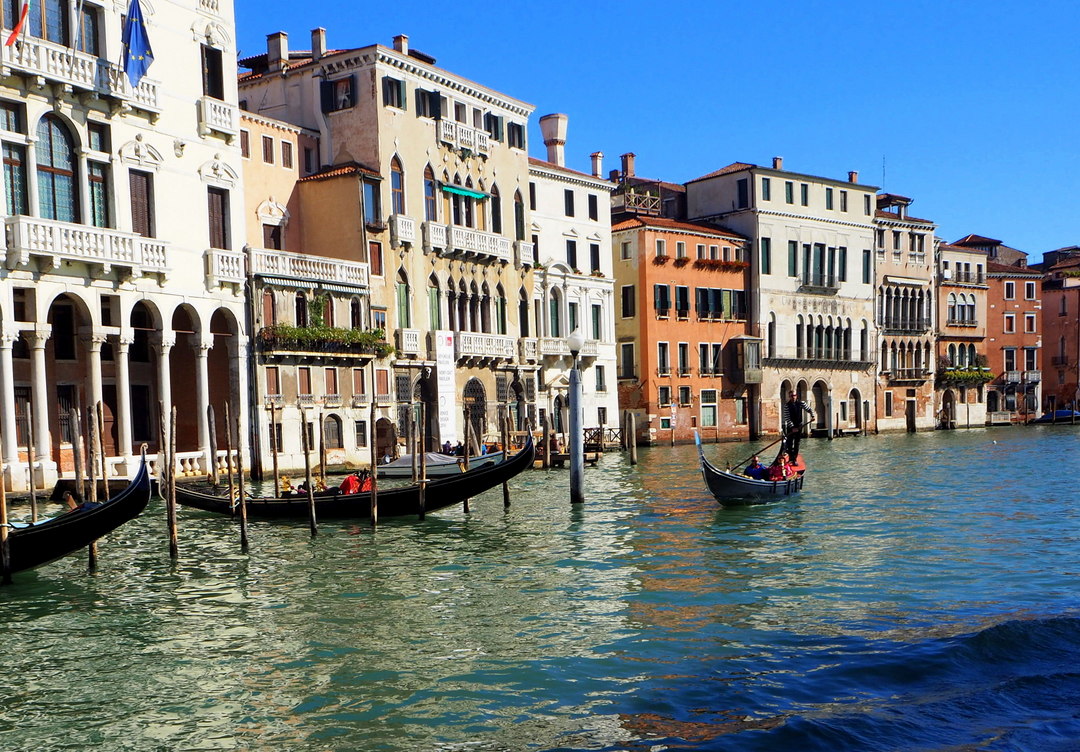 Gondolas jockey for position with vaporetti, pleasure boats, small commercial barges, and Carabinieri. Buildings, centuries old, appear to be sinking into the sea.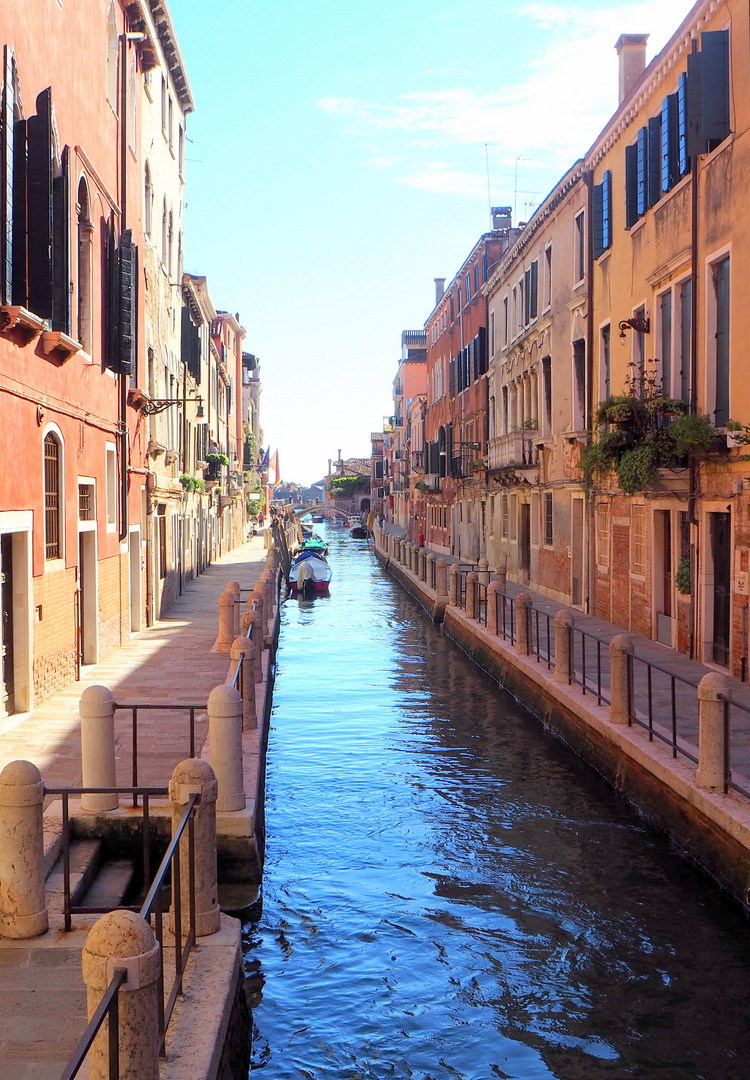 Upon arrival in Dorsoduro, we pretty much tripped over ourselves in awe.  One of six main districts, or sestieri, Dorsoduro is quieter than touristy San Marco across the canal.  Our hotel, fronting both the canal pictured above and a narrow pedestrian corridor linking the Salute and Accademia vaporetto stops, was centrally located to restaurants, museums, art galleries, and glasswork ateliers.
Quieter yes, but there's still very much an energetic and engaging quality to the neighbourhood. Guidebooks say to get lost in Venice, and it was here in Dorsoduro that we wandered…along picture perfect canals, tiny side streets and the Zattere, a wide promenade overlooking the neighbouring island of Guidecca.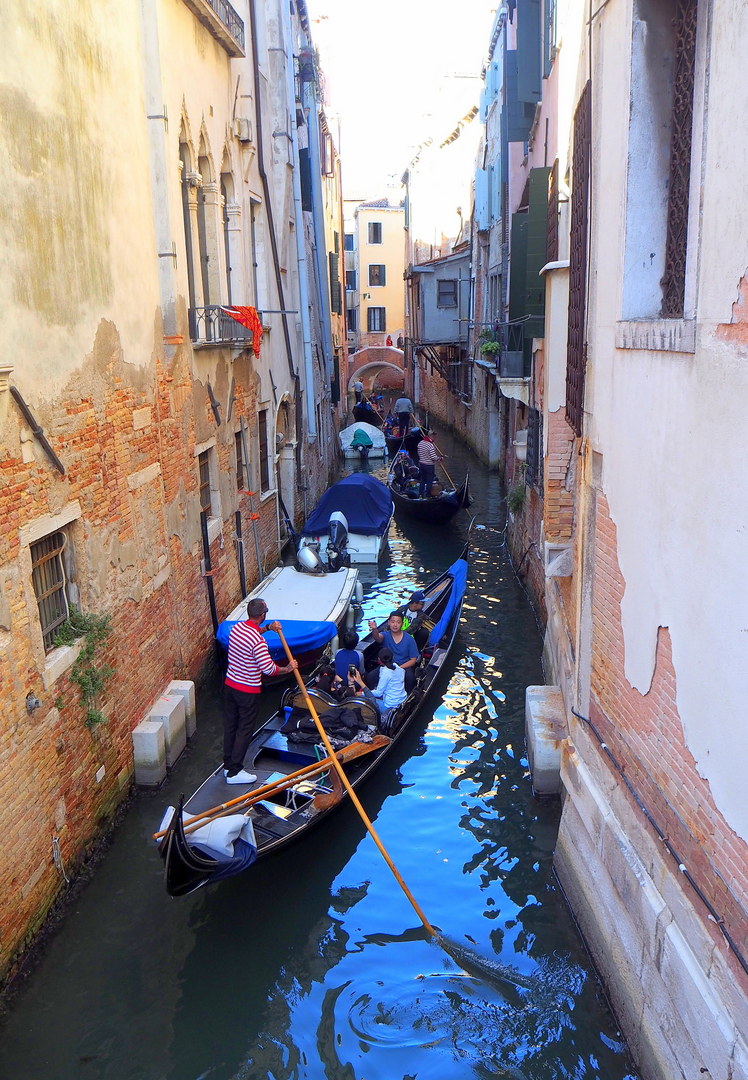 We had so little time in Venice and, more than any other city, we had to edit, edit, edit. Sorry gondoliers, but riding in a gondola didn't make it to the top ten…or to the list at all.  Simply seeing them was a list maker.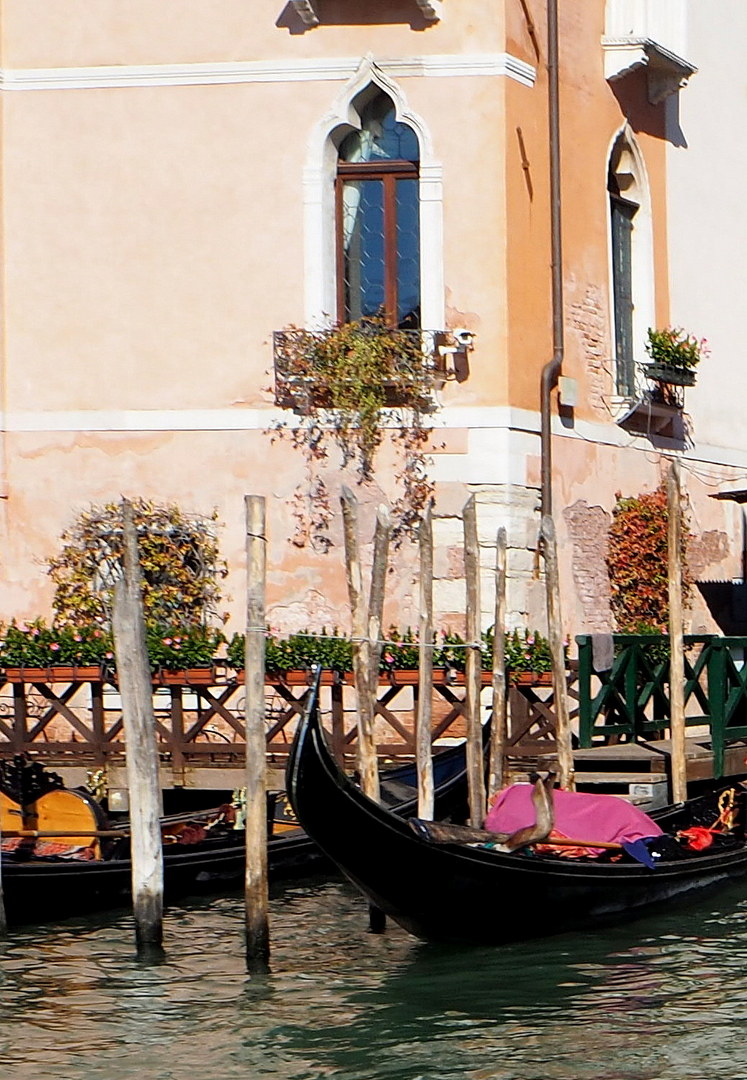 We toured Saint Mark's Basilica, the Doge's Palace and Piazza San Marco. All impressive yes, but, it was the other Venice that truly captured our hearts. While we were woefully lax in the museums and galleries visited, it is without exaggeration that I say…beauty is everywhere. Did we walk a lot? Absolutely…accruing more mileage by day than in any other city! But we rewarded ourselves daily with delicious Venetian pastries.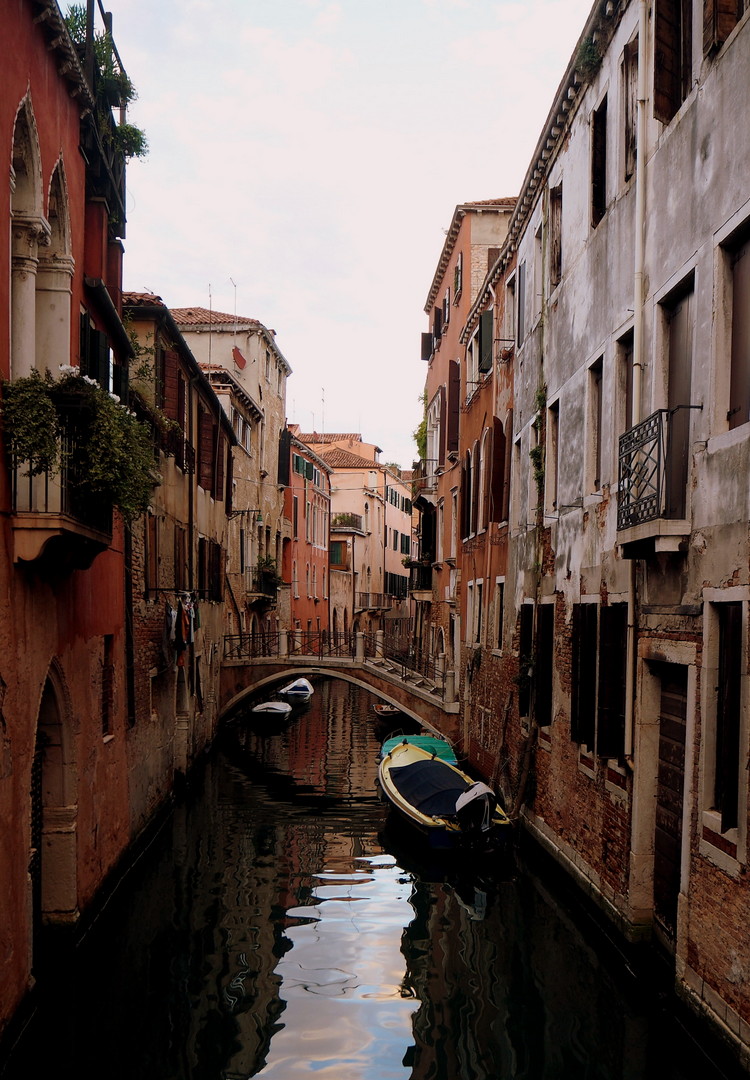 Last, but not least, Venice was home to one of my favourite composers, Antonio Vivaldi, and we attended an Interpreti Veneziani concert one evening. Without a doubt, it was the highlight of our stay in Venice. Below is an excerpt from the programme.
STAY : :  Locanda Ca' Zose
EAT   : :  Corner Pub  : :  Taverna San Trovaso
People ask which city was my favourite…the one I'd go back to. And…honestly…each has it's own one-of-a-kind identity; I love them all. That being said…and…keeping in mind that this might be pie-in-the-sky day dreaming…and…allowing myself to have a change of heart…I'll say this…
There's just something about Rome that speaks to me. The city transcends tourism.
I would love to visit Tuscany, the area surrounding Florence, and…ahem…that trip would incomplete without a side trip into Florence for ice cream.
Cinque-Terre is very neatly wrapped up in a romantic little memory. The word perfect comes to mind. I'm not sure I would risk another visit…for fear of losing some of the magic.
And Venice…well you took my breath away. I actually rather like the fact that I didn't see all of you. The thought of visiting again, for a similarly brief stay, sounds decadent.
And…that's a wrap. Ciao Italia!
{Feature photo : : Gondolas at rest, Venice, Italy}