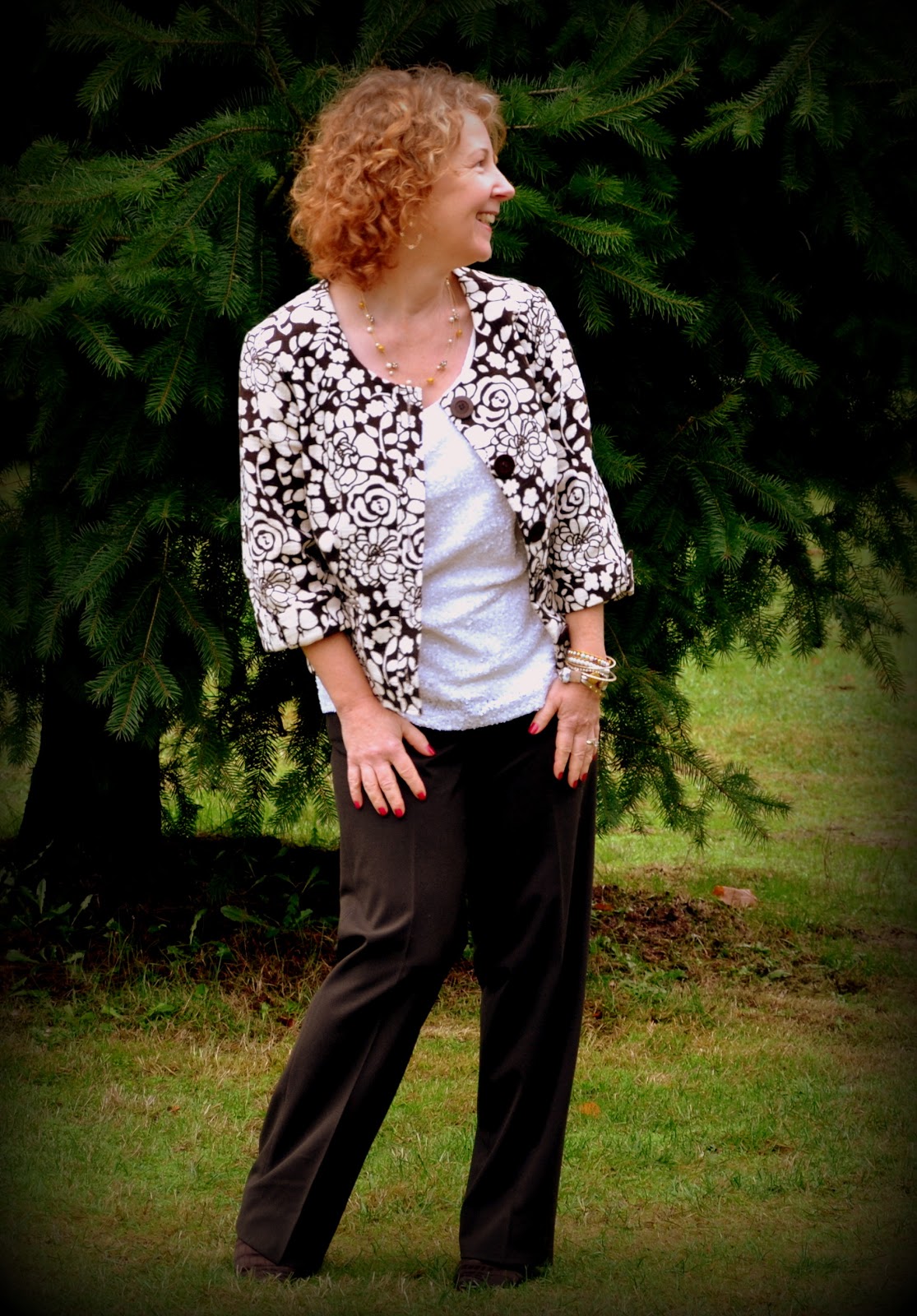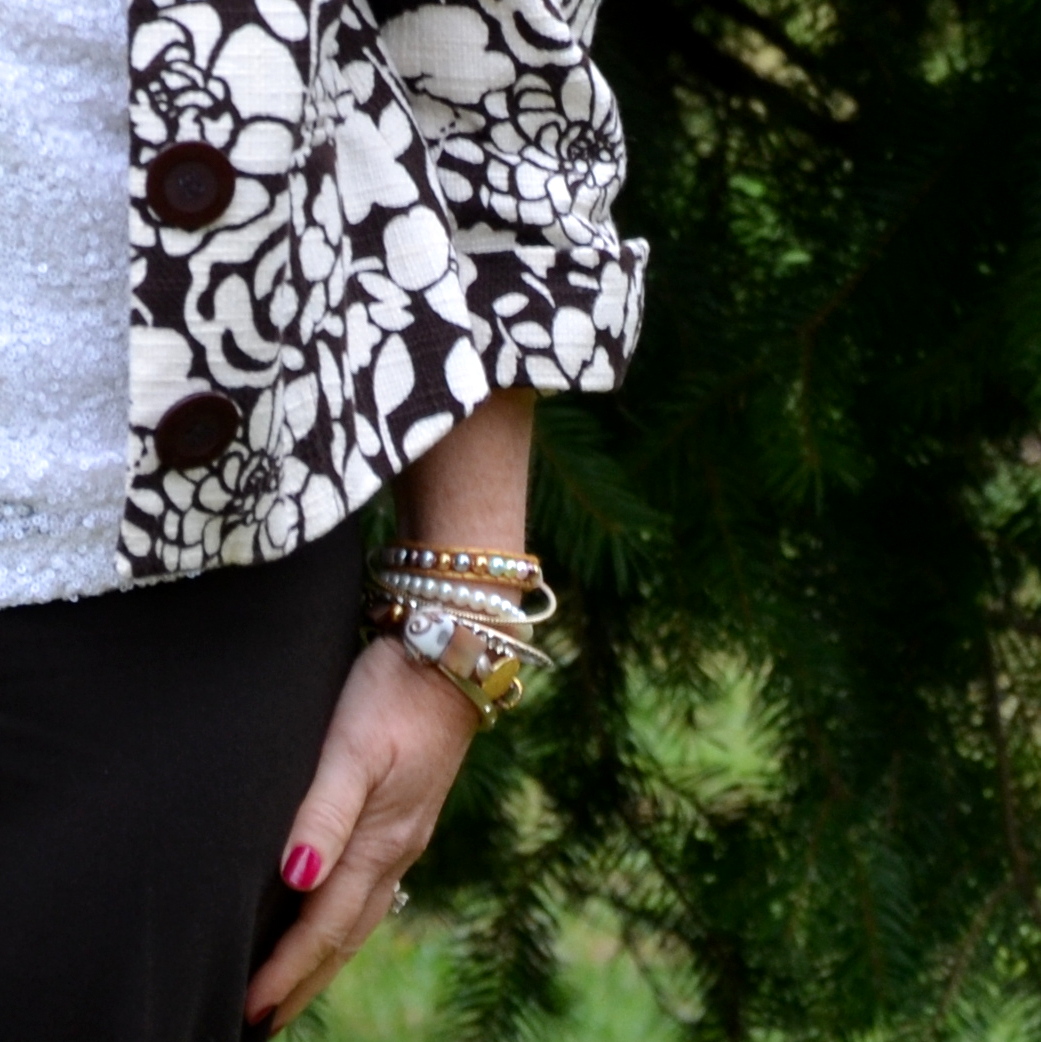 {
Jacket  
Josephine Chaus, thrifted      
Sequin Tank
Joe Fresh via Superstore,  
seen here
Trousers  
Talbots, thrifted   
Nail Polish  
Zoya –  Paloma, available at Nail Polish Canada}
Less than a week to go until winter solstice.  December twenty first also marks the first day of winter.  The upside is that the days will begin to get longer.  The downside is that winter hasn't even started.  Speaking of winter, mother nature graced our pacific northwest skies with snowflakes both yesterday and Saturday.  Not enough of the white stuff to make a snowman, or even show up in these photos, but the flakes were coming fast and furious when we drove home last night.  
My weekend was easy, simple, enjoyable.  A potluck brunch at a dear friend's home followed by a casual dinner out with my family.  I wore dark chocolate and winter white.  I
 thrifted this jacket and trousers on separate occasions, and I think they coordinate beautifully.  My Joe Fresh tank adds just the right amount of sparkle underneath. This ensemble took me from early morning until late evening, and I felt both comfortable and suitably attired all day.  
Sometimes simple really is best.