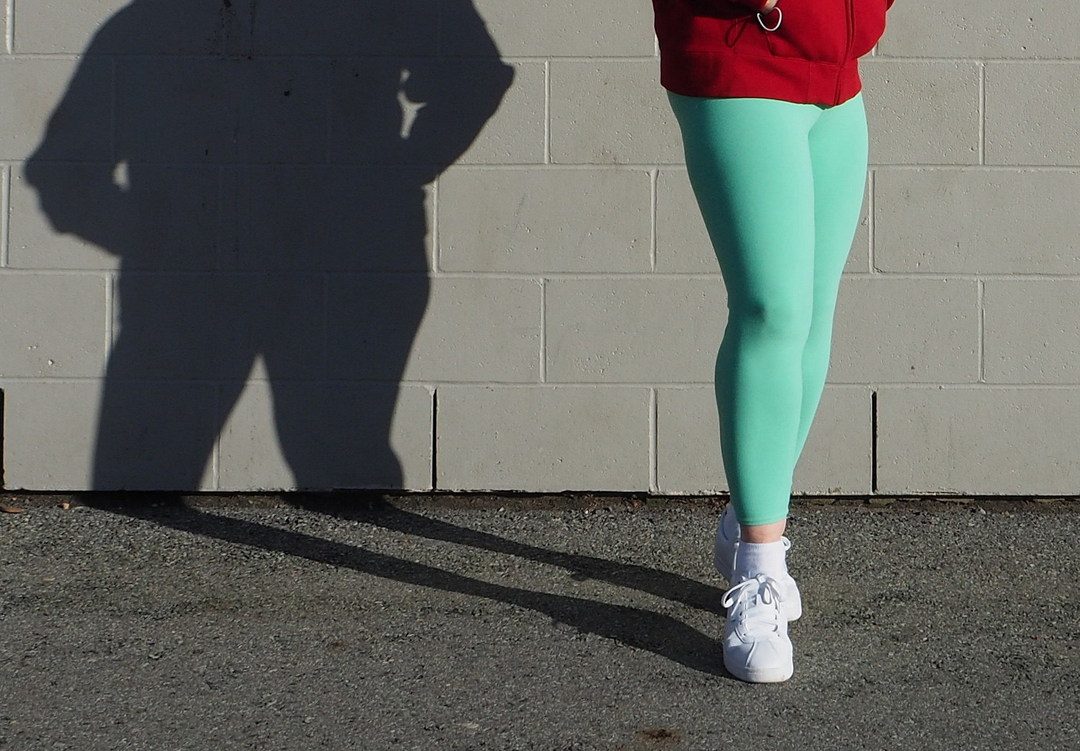 The Avery Leggings : : A Helen's Closet Pattern : : And Some Olympic Love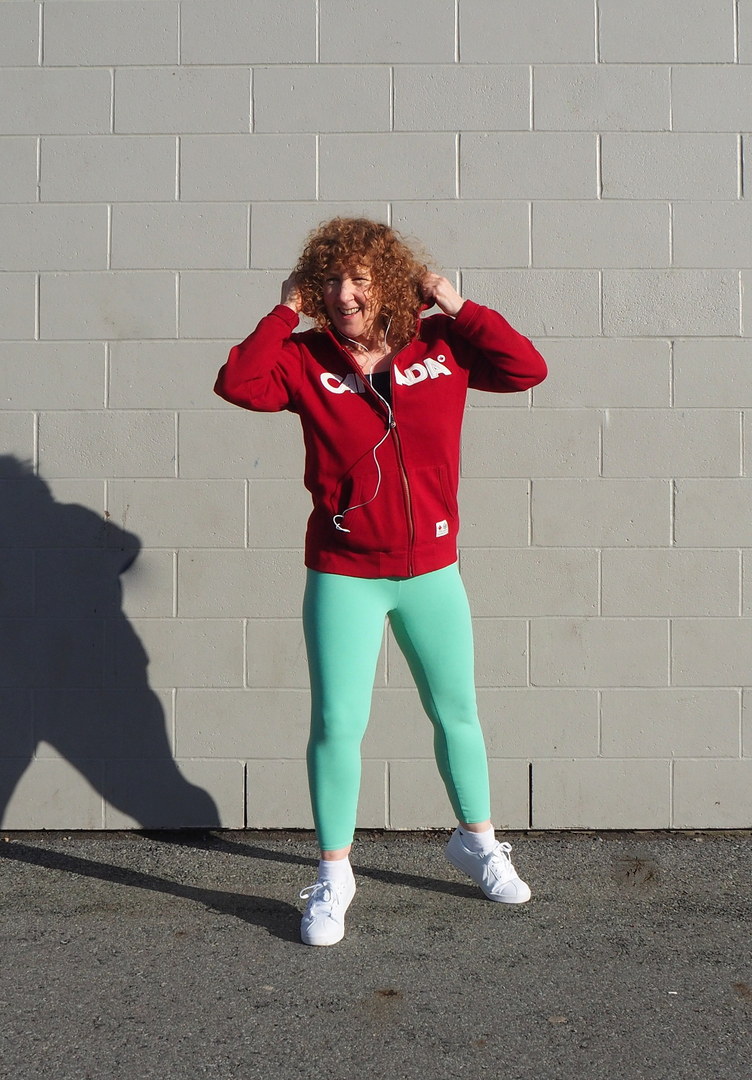 Why hello Avery Leggings.
Why hello 2018 Winter Olympics.
Timely this…Helen's Closet's latest release and the world's most watched sporting event.
Okay, stating the obvious here….I am not an Olympic caliber athlete. By definition I'm not even an athlete.
 ath*lete noun a person who is proficient in sports and other forms of physical exercise.
Physical exercise…sports…is, for me, hard work. Coordination, communication, commitment, strength, endurance, speed. All at the same time? And then there's the competitive aspect…all of the above plus a drive to be, not just better, but best. I was in competitive gymnastics. Briefly.  It wasn't quick enough that we acknowledged that I was not competitive by nature.
While I may not have the abilities or resolve of an athlete, I do have the desire to move my body. Yoga, walking, and rebounding may not be sports but when I actually do them I feel better physically and mentally.
And when that resolve weakens, as it does, there are two surefire ways to get me moving again. Watching the Olympic Games and wearing new workout wear.  Now looky dat….this year I gotta it all going on…the games and the gear.
All righty…as I haven't yet mentioned, I was a pattern tester for Helen's newest pattern, The Avery Leggings. Let's get to some details:
I made View A…the line drawing on the left…ankle length leggings with a mid-rise waist. The pattern is drafted for a 5'6″ body…I shortened the legs 3″ and the rise 1″.  I love that the overall silhouette of this pattern is minimal….a single seam at the inner leg and a small crotch gusset.  My favourite detail is the double layer waistband with hidden elastic.  And that waistband? I learnt a new method for attaching the facing so it stays on the inside. Please note: the final version of The Avery Leggings does not include the zig-zag stitching at the top of the band.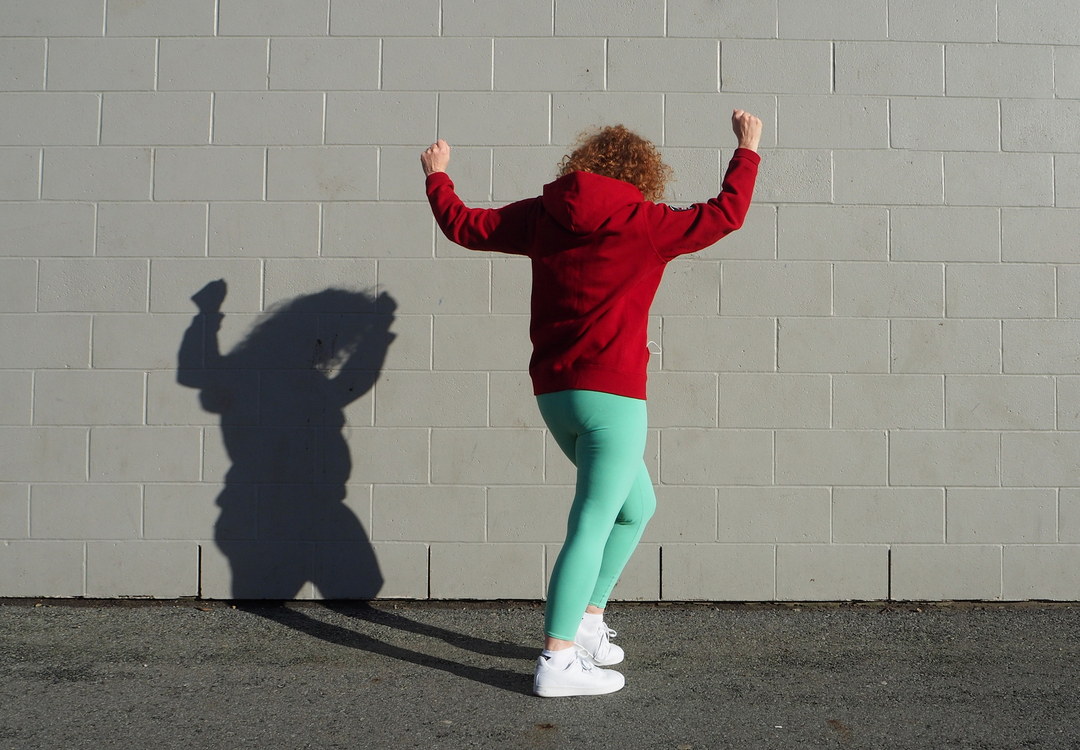 For my test make I used technical fabric developed for yoga pants…and seriously…the combination of Helen's design skills and this fabric makes me feel more than a little bit athletic when I wear them.
I've also put the sleek design aesthetic to the test and sewed a second pair out of stretch jersey….pretty much my dream tights…for wearing under tunics or dresses.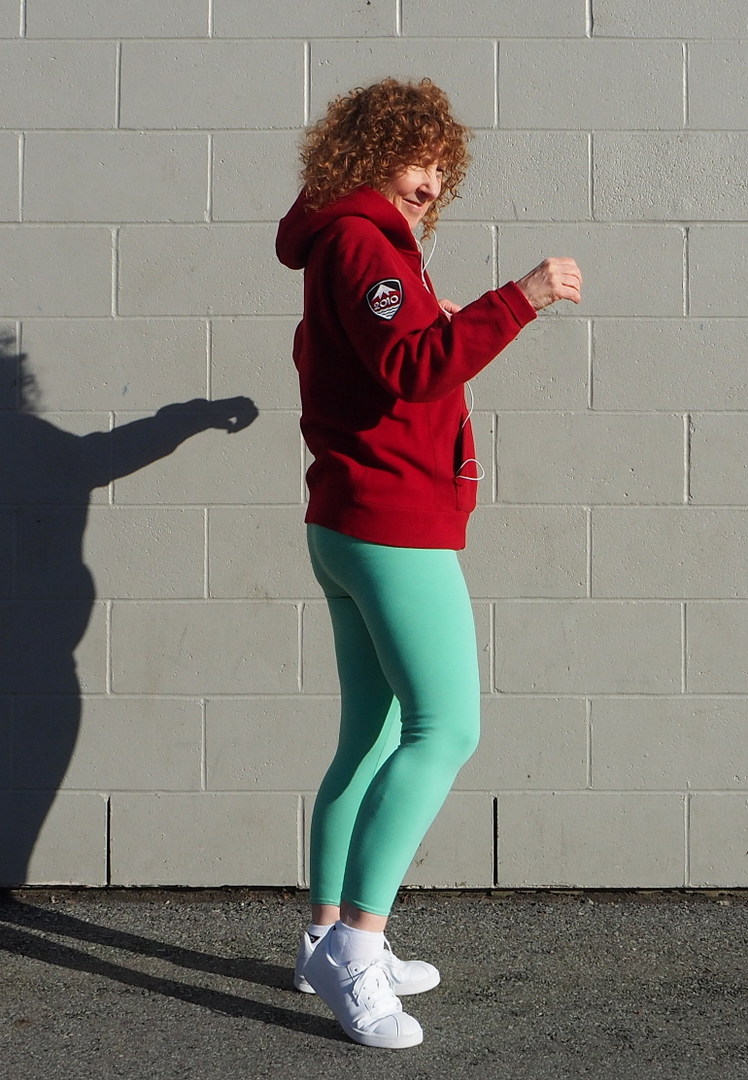 Okay…not much to add except that if you are on the fence about sewing knits, fear not. Helen's instructions are solid.
If you're looking for me…I'll be the warrior wearing my Avery Leggings and my Vancouver 2010 Olympic Hoodie every day for the next few weeks. Go Canada Go.
Wearing:
Avery Leggings : :  Helen's Closet
Vancouver 2010 Olympic Hoodie : : HBC Canada