Today, I have a little DIY for you.  It is a colourful bouquet of tulips to adorn your front door.  I always like to have a little something on my front door.  Not only does it cheer me up when I arrive home, but it is good feng shui to have a welcoming entry.  This is a good time to sweep away any cobwebs and old leaves that have accumulated over winter, wipe down the door and frame, polish the hardware, and shake out the door mat.  Is your porch light in working order?  Are there bits in your mailbox?  We want everything fresh and ready for your handiwork.  One last little word about feng shui and your front entry.  If you do not use your front door on a regular basis…perhaps you enter your home through a mudroom or rear door; try making a habit of opening your front door regularly to let in some positive energy.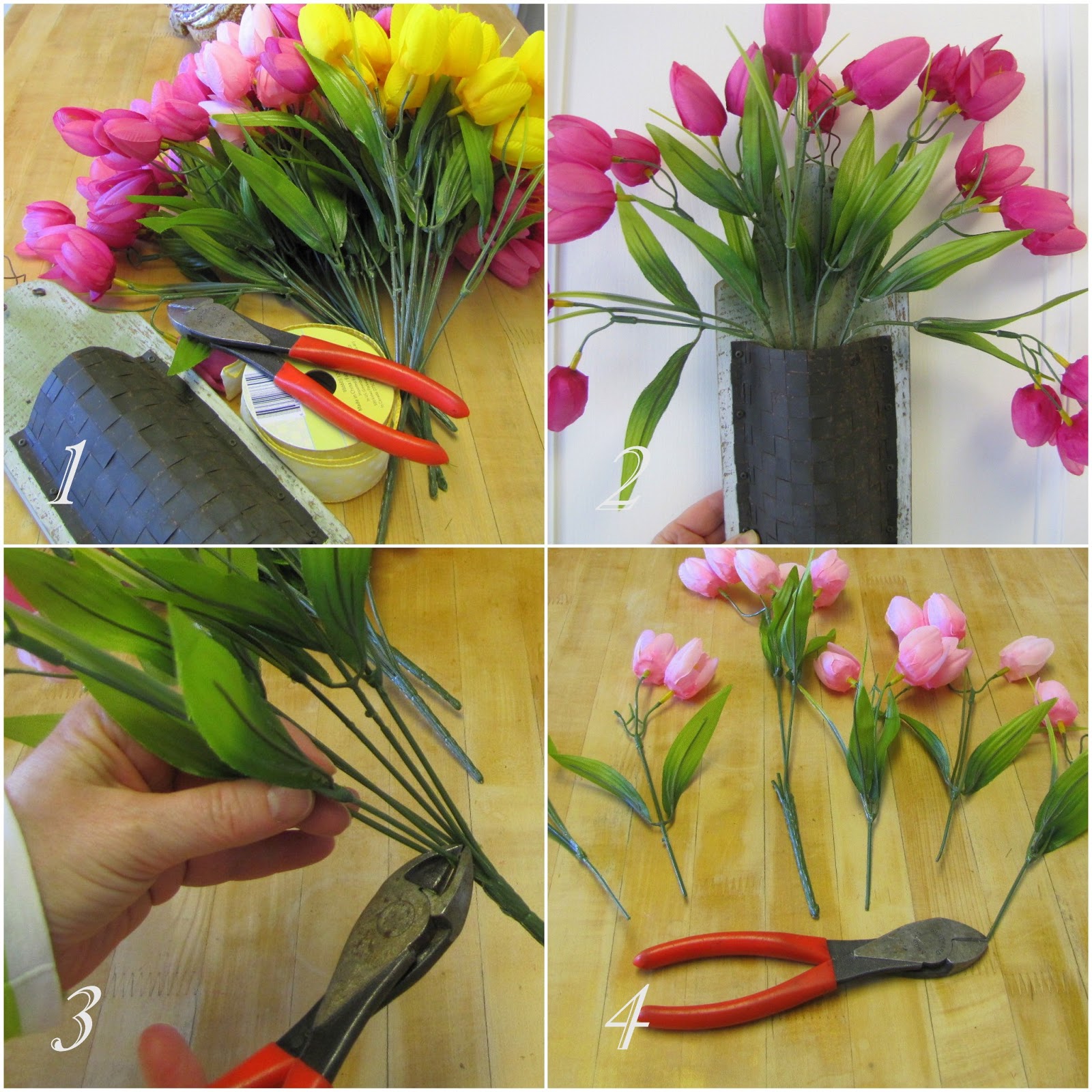 1.  Supplies needed for this project are a container to hold your flowers.  I think that my container is quite a bit smaller than the bucket in the inspiration piece.  The opening is only 3″ x 1 1/4″.  Make sure your container has a hanging method. You will also need plastic, wired flowers.  How many?  Enough to fit snugly in your chosen container.  I have five bunches in mine, and I love the overall finished effect.  You can find these inexpensive flowers at craft stores, and dollar stores.  Give the stem of one of the flowers a bend to discern if it has wire within the plastic.  Additionally, you will need some ribbon, and a pair of wire cutters.
2. The first step is to put two of your flower bunches into the container.  Gently  bend the stems of the flowers creating a fan shape.
3. Take your remaining bunches of flowers, and cut the stems off at the point where they become one.  Leave one stem attached to the main stem.
4.  Photo #4 shows a single bunch of flowers that I have nipped with the wire cutters.  Turns out the stem in the middle actually has two stems on it, which is okay too, and you can see it is still attached to the original stem, in effect creating a longer stem than the others.  Randomly insert your stems into your container.  The longer stems will go towards the back of your arrangement, and the cut stems go in the front, and sides.  When they are all in, the arrangement should feel snug.    If not, you will require more flowers, or a smaller container. Gently bend some of the flower stems slightly downward to create a softer effect.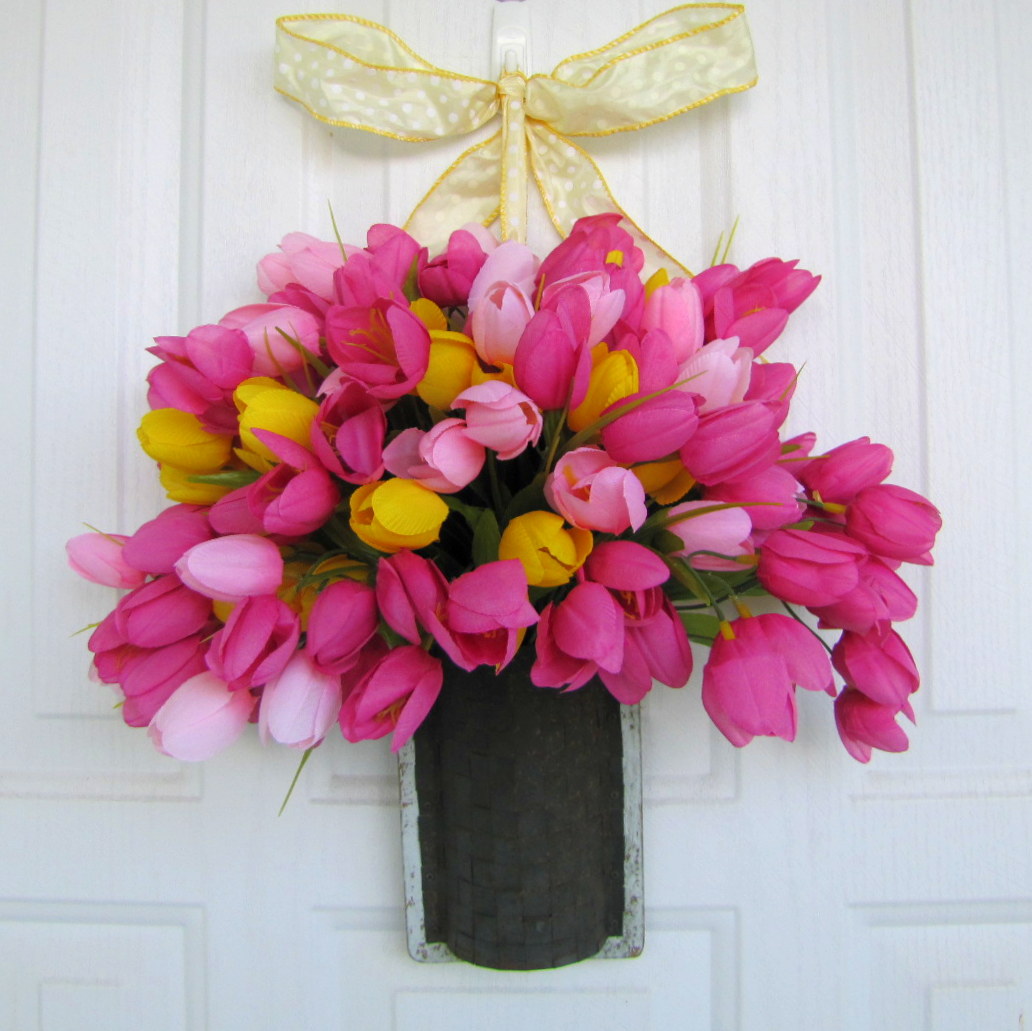 Here is my finished spring door decor.  I tied a piece of ribbon to the wire hanging at the back of the container, and hung it on my door.  Then, I attached a large bow over the door hanger.  The ends of the bow are tucked behind the tulips.  I hope you enjoyed this tutorial and feel inspired to welcome spring into your home with a colourful flower bouquet.
Linking up with:
Jann of Have a Daily Cup of Mrs. Olson for Share Your Cup Thursday