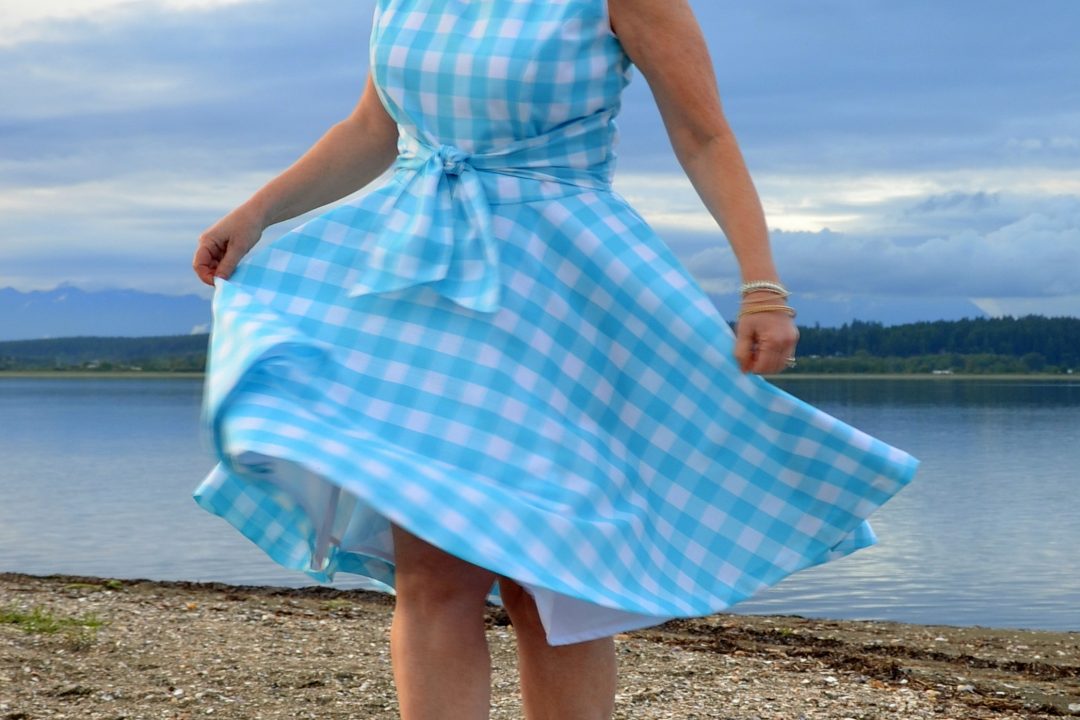 A Turquoise Dress | McCall Pattern 8621…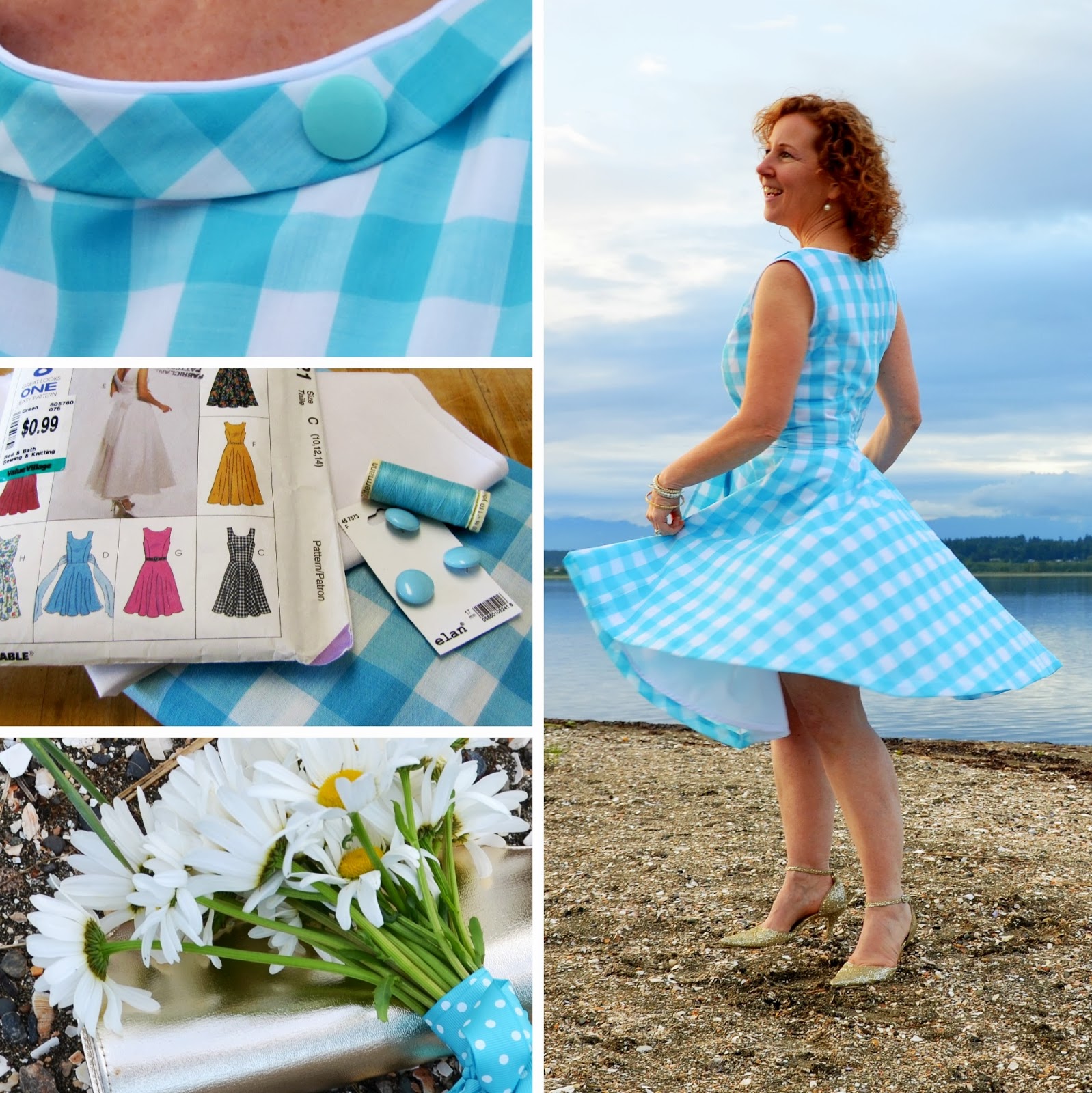 {My DYT Type One Style  Turquoise Gingham Dress  – McCall's Pattern 8621}
Today I am participating in a sew-along.   Project Sewn is an online sewing competition that I stumbled upon a few weeks ago.  It is 
a four week sewing competition comprised of six designer/seamstresses.  Each designer sews a garment based on the week's theme.  After photos are posted, the competitors score each other's garments and readers vote for their favourite as well. The results determine who gets sent home, and who is the winner.   After the photos of the competitors' outfits are posted, a sew-along party opens up for anyone to join in.  I missed out on the first few weeks, but I am excited to be sewing for this final week.  The theme is Signature Style.  
I think if someone were to ask me what my signature style is, I would look a little blank, not quite sure what to say
.  Do I  even have a
signature style
?  I  bounce about between different looks; I'm not attached to any particular era, and I am not firmly rooted in either the casual camp or the fashion forward atelier.  Huh, I needed help, and where better to look than my previous posts.  
Well, it appears that I like my outfits to have an element of playfulness, and, this is so obvious, I am drawn to bright and cheery colour.  I adore polka dots, I'm not afraid of pattern mixing, and I shine with a little sprinkle of sparkle.   I don't play favourites with either dresses or pants, and let's not forget, I'm a big fan of thrift shopping.  So, what did I come up with?  Well, I found a large piece of  turquoise gingham fabric in my local Salvation Army about a month ago.  Um, hello!  My McCall's pattern #8621 is also a thrift store find.  Unused and my size. Cool!  I decided to try and work some magic using thrift store materials.  I have to tell you, I'm over the moon with what I've come up with. I made a few small alterations to the pattern.  I added some detail to the neckline with a quasi-collar and decorative buttons.  I also added piping to both the neckline and the armholes.  I made the back neckline higher, and I fully lined the dress.  A little bit vintage feeling, yes?  I felt it was what the gingham would have wanted.   I've done minimal accessorizing.  With the sash detail at the waistline, and the buttons at the neckline, I felt extra jewelry would be distracting.   T
he sparkly shoes you've seen many times before; hey, I gotta have me some sparkle, and I adore these shoes.  Sadly, polka dots didn't make it to the table today, but if ever I find a colourful polka dot cardigan in complementary colours, you know it's mine.  
At the end of the day, this feels like me.  How do you think I did?  
One of things I have found challenging about sewing garments for myself, is how I feel once I'm wearing the final outcome.  A fabric store can be overwhelming to me….so many fabrics in pretty colours, gorgeous prints, and an endless selection of sewing patterns available.  In the past, I have sewn garments only to find that as pretty as the finished outfit looked, sometimes the design lines weren't truly me, or the fabric didn't feel quite right.   I have to say that 
Dressing Your Truth
 has really helped me to make better decisions.  I have a clear understanding of what types of fabric I feel better in, and I know what design lines to look for in a pattern.  
*Voting is now closed.  Thanks so much for your vote.  I placed 8th!*
The voting for the sew-along participants is now open and I invite you all to pop over to 
Project Sewn
 to check out everyone's signature looks, and to cast your vote for your favourite look.  If you are visiting me via Project Sewn's link-up, or any of the other link-ups, welcome!